Party Gaming Expands Outside the US at a Cost

Tony Bromham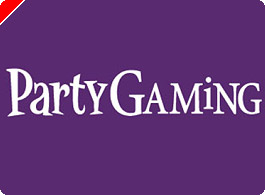 Party Gaming plc, the Gibraltar-based public company listed on the London Stock Exchange, has revealed strong growth in its poker and gaming player numbers, "post-US", but dampened the glee with a 2007 profits warning.
In the first quarter of 2007, Party's group revenues were $94.8m, up 26% on the last quarter of 2006 (just after the US gambling legislation was enacted that drove Party from the US market). Active player days were up 129% to 7.1m days, and real money sign-ups increased 117% to 233,900. The latter statistic, while above the company's expectations came at a price. It cost Party a lot of money to attract them. This impacts on short-term profits but should help the longer term picture for the group as more players play at the tables.
The warning to the stock market that "EBITDA" (Earnings before interest, taxes, depreciation and amortisation) in 2007 would fall below expectations has knocked the share price back to the low 40p area.
Party Gaming also says that currently it is at a disadvantage to those poker rooms that have maintained a US market following enactment of the "Unlawful Internet Gambling Enforcement Act of 2006" (UIGEA) last October. However, the group states that:
"…we believe that as payment solutions continue to close, these sites will find it increasingly difficult to operate in contravention of US law…"
The Chief Executive of Party Gaming plc, Mitch Garber, said:
"Our decision to aggressively pursue new sign-ups in order to rebuild our liquidity following the enactment of the UIGEA has resulted in a substantial increase in player numbers to a record 538,000 non-US unique active players in the first quarter. While this front-loading of marketing expense will affect our profit performance in the short-term, I believe that the prospects for the longer term will be materially enhanced, particularly as we move towards a more even playing field with competitor sites who continue to take bets from US players."
Ed note: You can still play US players at Pokerstars. UK Poker News will throw in a special 150% bonus for new players