The MANSION WSOP Satellite Series is Happening This Week!

Tony Bromham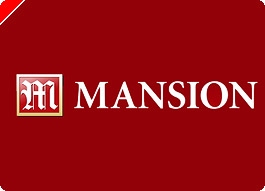 As we told you last week, MANSION.COM and Poker News are offering a minimum 56 WSOP packages worth $12,500 each and they must all be won this week. At least eight packages were won today - $100,000 worth! Another 48 are left to be grabbed!
The MANSION/Team Poker News Main Event Satellite Series started today and finishes on Sunday 27th May. Every player that wins a package on MANSION will be a part of Team Poker News. This right entitles you to custom merchandise and access to private team functions plus lots more.
To qualify, it could cost you as little as $10. You can, if you wish, buy-in directly to one of the daily Main Event satellites on MANSION Poker for $100 or enter a daily feeder satellite for as little as $10 (which is a rebuy tournament) or $20 (a freezeout event). Full details of all the daily satellite tournaments to these super-satellites are available at MANSION.
They have allowed for the fact that players wishing to go to Las Vegas might hail from all corners of the globe. Consequently, you have a choice of starting times.
If you are playing on Tuesday 22nd May, Thursday 24th, Saturday 26th or Sunday 27th, your start time for one of the eight or more $12,500 WSOP packages is 20:00 GMT (21:00 BST; Paris 22:00 CET; Hong Kong 04:00; Sydney 06:00; New Zealand 08:00).
If you are playing on Wednesday 23rd May or Friday 25th, your start time is 11:00 GMT (12:00 BST; Paris 13:00 CET; Hong Kong 19:00; Sydney 21:00; New Zealand 23:00).
As the Marketing Director for PokerNews, Gareth Edwards, says:
"This promotion is a natural fit, as both PokerNews and MANSION make player value a big priority. MANSION has offered incredible value to players since the first of the year with their "$100k-A-Day" promotion and we're thrilled to partner with them to bring an extra 56 players to Team PokerNews."
Ed note: Log on to MANSION now for all the great value on offer this week