Go to Las Vegas via Hollywood with Team PokerNews

Jill Miles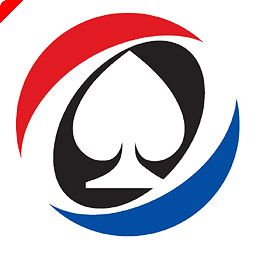 This time of year sees a highly anticipated event. With the World Series of Poker Main Event coming up on the 6th of July, online poker players worldwide have been vying for a seat to this prestigious event. With opportunities to win your seat like the Holllywood Poker freeroll, it's no wonder!
We are delighted to inform you that there is yet another fantastic chance to get into the WSOP Main Event for 2007, brought to you by UK Poker News and Hollywood Poker. On offer is a $12,000 package including your seat in the Main Event ($10,000 value), and $2000 cash for your travel and accommodation expenses.
With the cream of international poker all playing for the bracelet and the glory of winning the title, this seat is well worth fighting for.
Not only will the lucky winner gain entry to the Main Event, they will also join Team PokerNews, which includes receiving custom merchandise and invites to select team events and functions.
All you need to do to be in with a chance is download Hollywood Poker via UK Poker News and earn yourself 250 Hollywood Poker Points before the 15th of June.
If you have previously downloaded Hollywood Poker via our site, there's no need to worry. You too are eligible for the tournament by earning your 250 Hollywood Poker Points. If you are eligible, you will then receive a ticket which enables you to register for the freeroll tournament to be held on Sunday the 17th of June at 19:00 BST.
Ed note: Time is running out to book your seat for the WSOP in Las Vegas. You could buy your way in, of course. Or you could win your seat for free with Hollywood Poker and Team Poker News.