Grosvenor UK Poker Tour Event Five: Brighton

Richard Prew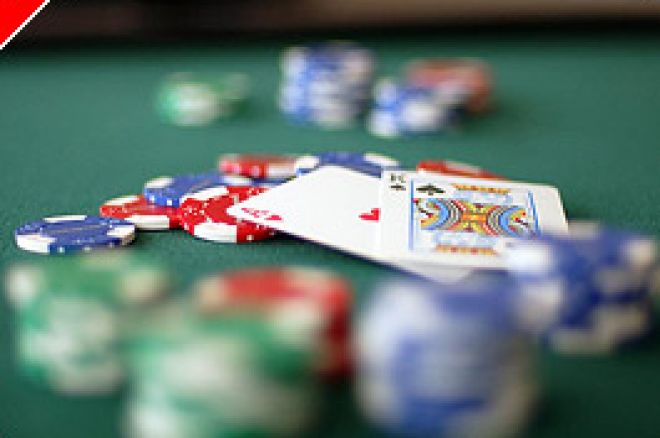 Following the first four events of this significant new series in Bolton, Walsall, Cardiff and Manchester earlier this year, won by Praz Banzi, Jerome Bradpiece, Michael Greco and Dave Colclough the tour moved to the South Coast in Brighton for the fifth leg of the GUKPT. This event attracted a sell-out 307 competitors split over two day ones each paying £1,000 or winning a satellite seat to battle for a first prize of over £95,000, significant added value of £10,000 and a £3,000 seat into December's Grand Final for the winner. The field comprised most of the European household names and then a large number of qualifiers.
Once again the structure was attractive with 10,000 starting chips and a one hour clock accompanied by the relatively early introduction of running antes. At the end of the first two days 88 competitors advanced to the combined field for Saturday's Day Two. Chip leader at the end of the day ones was Nottingham's Dave Smith, a UK tournament veteran with 102,000 chips followed by London player Albert Sapiano, "Mad" Marty Wilson, local player Jeff Nathan and followed by a host of threats such as Willie Tann, Lucy Rokach and the resoundingly back-to-form Dave Colclough.
Day Two saw the field play down towards the final table. Action at the start of the second day is always brisk as short-stacks look to progress and as the blinds become unplayable if they do not. Indeed over 30 players began the day with less than 25x the big blind in their stacks and in common with previous events this happened in Brighton as the 88 players became 14 at the end of the day. Towards the end of the day the remaining field resembled a who's who of UK tournament poker. Barney Boatman was joint chip leader with Sapiano. Colclough and Richard Ashby were duelling side by side and Marty Wilson was playing with trademark flamboyance and aggression. However supposed lesser lights came to the fore before the end of play. Neil Carr, playing in his first live tournament, won a huge 400,000 chip pot versus Wilson with 44 versus AK on a 9 4 8 K board for example to propel him into contention and also strongly placed were successful Brightonian James Dempsey and the Ladbrokes Poker Million winner Rajesh Modha.
So 14 players returned for the final day with Sapiano and Carr well ahead of the field with over 450,000 chips each, ahead of Mo Shafiq and James Dempsey over 270,000. Also remaining were the likes of Modha, Boatman, Monte Carlo EPT finalist Steve Jelinek and Welshman and Cardiff GUKP finalist Roberto Romanello. Both Jelinek and Shafiq were eliminated before the final table line-up was known as follows:
Albert Sapiano 739,000
Neil Carr 726,000
Rajesh Modha 367,000
Roberto Romanello 323,000
James Dempsey 277,000
Dave Smith 262,000
John Exley 150,000
Barney Boatman 138,000
Mazhar Nawab 135,000
The final saw blinds begin at 6,000/12,000 with a 1,000 running ante and Sapiano was bang in form eliminating the first three players on the final. Firstly he knocked out Boatman with AK versus KQ, then Exley with AK versus JJ and finally Dempsey with QQ versus 10 10, all three hands seeing the players all-in pre-flop.
When Nawab's short-stacked final ended in 6th the final five players with blinds 8,000/16,000 were:
Sapiano 1,400,000
Carr 740,000
Smith 345,000
Romanello 340,000
Modha 168,000
And the tournament seemed to have swung decisively Sapiano's way. However the end of the tournament did not play out as predictably as one might have thought as Sapiano's strategy involving limping into a lot of pots began to see him come unstuck at the hands of his more aggressive competitiors.
Modha doubled up through Carr, AQ versus 99 and then Carr himself won a large pot against Sapiano with K10 versus AK, Sapiano overplaying it when he missed the flop containing a 10. However Sapiano then raised on the button with 66, Romanello pushed over the top all-in on the big blind and Sapiano called, as per usual. Strangely Romanello had tried to bluff the always ready-to-call Albert with 83, which missed to eliminate him in 5th.
Four handed Smith and Sapiano saw a raised pot, flop A 10 2 on which Sapiano bet, Smith pushed and Sapiano called showing A7. Smith's A 10,top two pair, held to take him to the chip lead and Sapiano to the short-stack which saw him out in 4th when his push with K7 was called by Carr's KQ.
Modha then pushed over Carr's raise with K10, he being well a drift of the other two stacks. Carr called with AJ which held up to take rookie Carr and the veteran Smith heads-up.
Heads-Up Smith moved from a position of parity to a 3:1 chip lead before Carr doubled up before the decisive hand appeared. A flop of 10 5 4, all diamonds, suited Carr perfectly, he having limped with 6 2 diamonds. Carr bet, Smith raised and Carr pushed. Smith called with 10 9, the 9 being a diamond to see the Ace of diamonds fall on the turn to counterfeit Carr's flush.
Nottingham's Dave Smith thus became the GUKPT Brighton champion.
Play against the stars at Celeb Poker and claim a huge deposit bonus