Everest Poker Announces Major Software Upgrade

Tony Bromham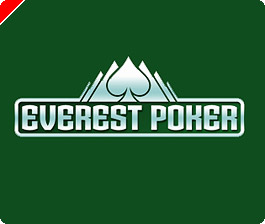 Everest Poker, the fast-growing European online poker room, has announced a major upgrade to its software platform, improving the playing experience for its many users. That is good news for UK Poker News readers who can win a $12,000 seat to the WSOP later today!
Everest Poker is widely acknowledged to be one of the best multi-lingual online poker sites in the world. Even some of its rivals privately acknowledge that its foreign language versions are superbly-presented and are the main reason it has attracted such a huge following from the European continent. Yet poker is a universal language so why is it that many English language players are yet to discover this pool of new opponents many of whom are likely to be inexperienced? We are sure this is only a temporary phenomenon!
Now Everest has improved its playing experience by introducing new search facilities in the lobby making game seeking a doddle. Players also have better access to functions such as the "training room", their account information and the Everest Poker Tutorial.
Jonathan May, Everest Poker Property Manager, said:
"We've always strived to make our poker software as easy to use as possible. We've listened to our players and made it a breeze to find a poker game that suits their ability and bankroll. We'll continue to upgrade and improve our software to ensure that our players have a great experience each and every time they use our poker room."
For the many UK players who have yet to try out Everest Poker, here is the best opportunity to start and immediately win a $12,000 package to the WSOP!
Today, 11th May, at 21.00 UK time (22.00 CET), Everest will hold the one and only exclusive Everest/Team Poker News WSOP Freeroll. There are no playing requirements to qualify! That's right, simply register through our links here, go to the bonus section in the Everest software and enter the bonus code PNEWSWSOP. Then deposit a minimum of $50 into your new Everest Poker account and you will be automatically registered in tonight's $12,000 freeroll. Simple as that!
See you in Las Vegas!
Ed note: See the UK Poker News Everest Poker Review Page for the many other benefits available to you