Everest Poker Doubles Profit for Parent Company

Paul Sandells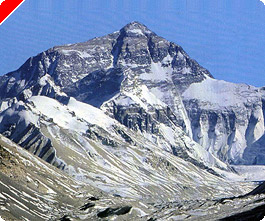 Gigamedia Limited, the parent company of Everest Poker, announced strong sales in Q1 driven by their popular online poker room, to the Nasdaq stock exchange yesterday.
Net income for the quarter was $8.5 million (16 cents per share) up from $3.2 million (5 cents per day) for the first quarter of last year. Revenue for the quarter was up to $36.1 million from $18.5 million a year ago.
Gigamedia estimates that Everest Poker grew, in terms of player numbers and revenue, by 50 percent over the fourth quarter.
Looking to the near term future, the company expected Q2 growth to be lower than Q1 growth. A "summer slowdown" was cited as the expected cause.
In early trading, following the Gigamedia conference call, shares traded lower at $14.70. Towards the close of trading as the market absorbed the company news, shares recovered to trade around the $15.20 mark.
Everest Poker has seen impressive growth in recent times. According to PokerSiteScout the poker room is now the 4th most popular on the Internet, of sites that do not accept players from the United States, nearing the 3rd spot currently held by the iPoker network.
Ed note: Play at Everest Poker today and get an extra $50 bonus from UK Poker News and entry into a $1000 monthly freeroll