The World Poker Tour Stops At the French Border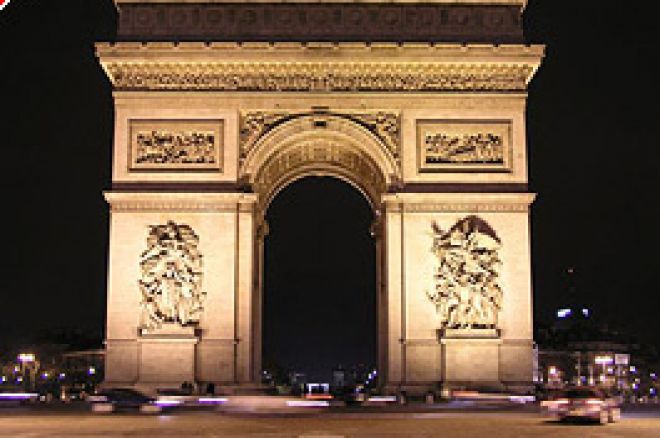 More trouble in France has erupted on the poker front as the World Poker Tour's plans to film their world-renowned French episode, the Grand Prix de Paris, collapsed after a refusal by French gaming authorities to provide permission.
Held at the famous casino on the Champs Élysées, the Aviation Club de France, the WPT Grand Prix de Paris has seen its share of memorable action on TV, such as Tony G's verbal assault on Surinder Sunar heads-up.
However, following on from several recent high-profile objections to online and offline gambling activities in France by the authorities there, including invitations to various gaming executives to speak to the police, it appears that the WPT have also met resistance. In a letter addressed to their "WPT Players", the World Poker Tour stated:
"….We regret to announce we have canceled our plans to film the Grand Prix de Paris tournament, which will still be held as announced at the Aviation Club de France, May 6 - 11, 2007. Due to gaming regulations in France, we did not receive assurances in the time needed to proceed with filming the event. We continue to work with Parisian officials to obtain permission to film at the Aviation Club at a later date. We have a great relationship with the WPT Charter Member Casino and look forward to resuming our tour stops in France.
We sincerely apologize for any inconvenience this may have caused and look forward to seeing everyone on May 19th at The Mirage, Las Vegas for the first WPT Season VI event – the Mirage Poker Showdown. For the most up-to-date information on our Tour Schedule, please visit www.worldpokertour.com/tournament...."
It seems that the French authorities are not reducing their efforts to make life difficult for gambling-related businesses, all of which are purportedly a threat to the state-owned betting organisations such as La Francaise de Jeux.
Referring to the WPT letter, a spokesperson for the Aviation Club de France said (as translated to English by them for English readers):
"….This is with sadness and bitterness that we have to announce that WPTE will not be able to shoot the "Grand Prix de Paris" at the Aviation Club de France on May 6th to 11th.
The "Rendez-vous à Paris" festival including the 10 000 Euros THNL "Grand Prix de Paris" will still be organized as announced and promoted. Aviation Club's partnership with WPTE will stay as strong as ever. Soon the French authorities will concede that the WPTE activities are as legal in France as they are in the US and all over the world. Then ACF and WPTE will commonly announce new dates for a World Poker Tour event at the Aviation Club de France.
We wish that you still come to Paris May 6th - 11th to participate (in) the "Grand Prix de Paris" event, who deserve to be successful!....."
Ed note: Many French poker players are found at Everest Poker. Why not join them and qualify for the Team Poker News $12,000 Freeroll?