UK Poker Clubs Association To Check-Raise the Government

Tony Bromham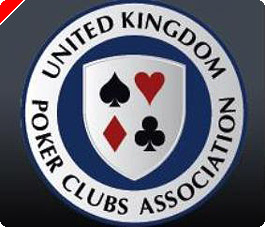 The UK Poker Clubs Association, a recently-formed organisation representing poker clubs in the UK, has employed a political lobbyist in its efforts to help force a change of thinking by the Government on its approach to licensing poker clubs.
The UKPCA says that it is considering taking legal action against the Government in an attempt to force a change in the Gambling Act 2005, which is due for implementation on 1st September 2007.
To demonstrate their seriousness, the UKPCA has employed a professional lobbying firm, Citigate Public Affairs, to assist them in their campaign which is aimed, for example, at changing the strictly nominal limits on membership fees that a poker club without a full-blown casino licence will be able to charge under the new law.
Citgate Public Affairs counts a number of multi-national companies in its client list including Harrah's Entertainment Inc, the giant corporation that owns the World Series of Poker and recently bought out London Clubs International plc, the owner of the Rendezvous casino chain in the UK.
The UKPCA has been created by thirteen of the UK's leading poker clubs and is the poker club industry's first proper trade association in the country. Its members include the likes of Cincinnati's in Glasgow, The Full House in Reigate, The Gutshot in Clerkenwell and The Western at Park Royal in West London.
The association was launched to help poker players and private members' poker clubs who are opposed to the provisions of the Gambling Act 2005 but feel helpless to do anything about it in isolation. The UKPCA says it will "…champion the cause of recreational poker players and ensure equitable treatment and fair application of the Gambling Act to its membership…"
In its website, www.ukpca.co.uk, the UKPCA says:
"Our campaign is starting today and we are gathering around us an impressive array of support. We are employing the best Gaming barrister along with the best Gaming solicitor, add to that the strength of our political lobbying team and our own Public Relations Company, we feel we are very well equipped for the task ahead."
Its aims include providing regulated poker outside of a casino environment on the basis that the attraction of poker as a leisure activity is growing strongly, many people that play poker are not essentially gamblers, and that poker players want to compete in a regulated and safe environment, where profits are ploughed back into facilities for club members. Furthermore, in a club environment, there are no distractions or temptations to gamble in a casino environment.
In the UKPCA's view, legitimate poker clubs may have to shut down as a result of the Gambling Act which could result in an increase in underground and unregulated poker games for large amounts of money, attracting vulnerable people and causing an increase in problem gambling. Apart from that, poker players will also be more vulnerable to problem gambling if forced to play in a casino, surrounded by the lure of 'house' games.
We at UK Poker News will keep an eye on developments.
You can enjoy playing poker on a sun-drenched poker cruise in the Caribbean exclusively with UK Poker News! We have teamed up with Ladbrokes Poker and invite you to play our EXCLUSIVE Ladbrokes Caribbean Poker Cruise Freeroll to bag a FREE cruise ticket worth $5,500!