Students! It Wasn't Like This in My Day!

Tony Bromham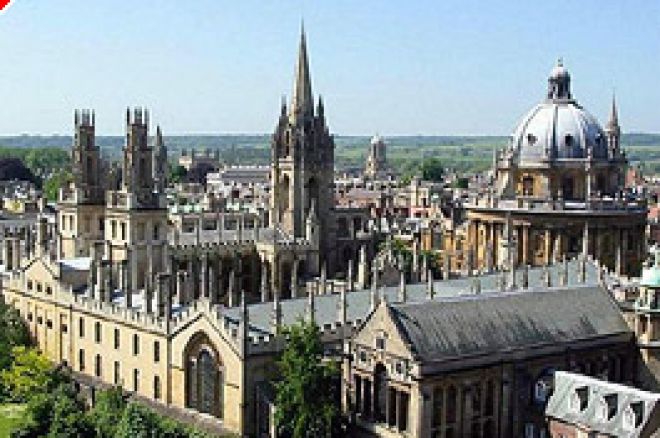 It is easy to believe you were born in the wrong era! Today, university students have poker laid on a plate with thriving societies offering cheap and sociable poker. Now, to top it off, Ladbrokes Poker is offering a riotous student-only cruise to Amsterdam!
This writer goes back a considerable number of years further than university students of today. Then, the only card playing available at the Students Union building was bridge. The first visit ended in our pairing being criticised by our opponents for not executing a "Slam" on them! Sure, we could have done it with better play given our cards but that snobbish approach to playing the game meant no return to the club for "yours truly". Enjoyment of the game must come first. With poker, hopefully snobbery is missing, although arrogance never is!
Students in the UK today have inter-university tournaments and even national tournaments; plus they have online poker. Like banks, online poker companies also have an eye on the student game. So, with much choice available, what are students looking for?
One place a student might find attractive is Ladbrokes Poker which has, in 2007, introduced a series of events and competitions beginning in May 2007 aimed exclusively at students. These include the chance to board a students-only cruise to Amsterdam or St Malo! Who would be the Captain of those ships?
Before the fun on the water, however, there are other goodies for the budding graduate, with some fabulous prizes on offer:
$1,000 Student Freeroll
On Sunday, 6th May, at 8.15pm BST, a free-to-enter online tournament is running with $1,000 added by Ladbrokes Poker. On top of that, there will also be FIVE tickets for The Student Cruise up for grabs. All you have to do as a student is open your Ladbrokes Poker account here and register your student details. There is no need to make a deposit. Once eligible, you are also permitted to enter the Student Poker League 2007!
Student Poker League 2007
From 7th to 13th May, at 8:15pm every night, a student can take part in an exclusive series of $1 freezeouts with $500 added money. This is added every night! Apart from the virtually free cash on offer, you will also get points each night depending on your finishing position. These points count towards the Student Poker League 2007 League Table. Prizes on offer are excellent and can be won for both the student personally and his or her university.
Take a look at these:
- $4,000 added to the Student Poker League prize pools;
- 15 tickets for The Student Cruise;
- Professional tournament sets to be won, seating up to fifty players including tables and chips;
- A poker professional to take a seat at your own home table to give tips, advice and play some cards;
- A ticket to the Ladbrokes Caribbean Poker Cruise weekly final, where 1 in 10 people will win a Caribbean Poker Cruise package worth $5,500!
The Student Cruise
The Student Cruise sets sail this October, with a choice of cruising from either Newcastle to Amsterdam, or Portsmouth to St. Malo. There is room for up to 1,600 other students on a 24 hour party ship fully loaded with entertainment especially for the student of today! Tickets can either be bought directly or can be won through Ladbrokes Poker online satellite tournaments.
The entertainment on board will include:
- Top UK DJ's and Live Acts;
- The finest Dirty Electro, Funky House, Cheese and Chart Music;
- Three themed clubbing areas on each ship;
- Chill out bars with great drinks deals;
- Stand Up Comedy;
- Speed Dating;
- The Ladbrokes Poker Lounge;
- Blackjack and Roulette;
- The Student Cruise Mixologists;
- Specialist events from your favourite brands;
- Plenty of onboard shopping;
- The Student Cruise Film Crew offering fame at sea and the chance to feature on the DVD.
- The Student Cruise Photo Booth to capture the memories of the cruise!
- Cinemas, arcades and much more.
All cabins will have en-suite facilities.
Yes, it is true, we did not have it like this in my day!
Ed note: Students, do not hesitate – as if you would! Get on board Ladbrokes Poker and grab a good time!