UKPN Review: Springfest at G Casino, Luton

Richard Prew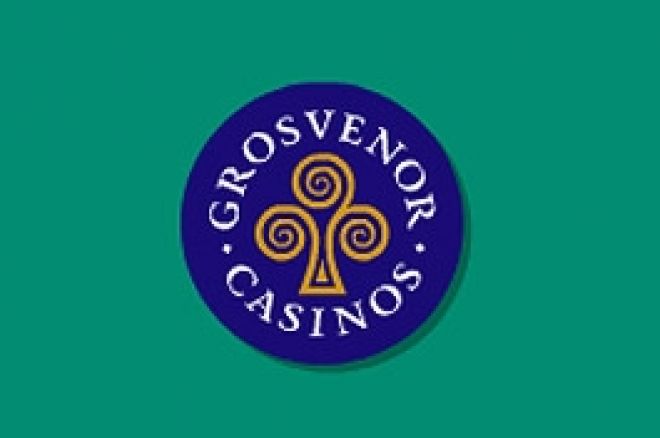 Last week the new flagship casino of the Grosvenor chain, branded the "G Casino", hosted its first festival week since its very welcome move from the old premises ten minutes away. The card-room is a two hundred seater and no expense has been spared to offer player's a sumptuous playing experience.
Sadly the move of premises seems to have led to some dislocations in the publicity machine used to promote the festival and this was reflected in reduced player numbers through the week. No doubt this was a severe disappointment for management looking to make an impact on the scene but many players were simply unaware from the usual outlets that a major festival was scheduled.
The schedule for the week began with a £200 NLHE event, usually an affordable sell-out for Luton festivals, won by local player Ray Hammer from fellow local Tony Di Luca in a competition that attracted 109 runners. Tuesday's Pot limit event attracted a disappointing 53 runners and was one by youngster Chris Hinton from Corby in a deal with Ian Woodley and Andrew Nunn.
Wednesday's main support event was a £500 double chance freezeout, with 110 runners attracting many of the more regular circuit participants such as Micky Wernick, Dave Colclough, Simon Nowab and Mike Magee to the venue. It was won by Norman Reynolds ahead of Mike Magee and Ian Woodley. Magee and Woodley both had successful weeks hitting high finishes in two finals.
A one night £250 Pot Limit Omaha preceded the main event. Attracting a high quality 43 runner field it was won by popular poker personality, not known for his Omaha prowess in terms of recorded results previously, Tony Kendall ahead of Damon D'Cruz.
The £1,500 main event with a 15,000 starting stack and a one hour clock was scheduled for three days. Sadly it attracted only 60 runners making three days moot. Indeed it finished on the second night. After six levels on the first night 26 runners remained led by successful local tournament player Jim McShane. By the time we reached the final table bubble Julian Thew from Nottingham had sliced through the field and had more than half the chips in play, helped by outdrawing AA with QQ in a major pot near the bubble.
It was a high quality final including Jim Reid, last year's Walsall hero Rob Garfield, Willie Tann, Julian Thew and Jeff "Jaffa Cake" Kimber, familiar to readers of these pages.
Julian Thew perished in 7th playing the loose aggressive style he is known for attempting to win the competition before Chandra Khajuria from London beat Willie Tann heads up for the £31,000 first prize and the Luton Springfest Main Event title
The UK festival circuit moves on this week to Thursday's £1,000 GUKPT event in Manchester, over four days, a certain sell-out as this significant new series continues to take hold of the imagination of UK poker players.
Ed note: Win entry into a £1000 main event of YOUR choice when you join Littlewoods Poker