An Evening of Swedish Glamour and a holiday in Macau!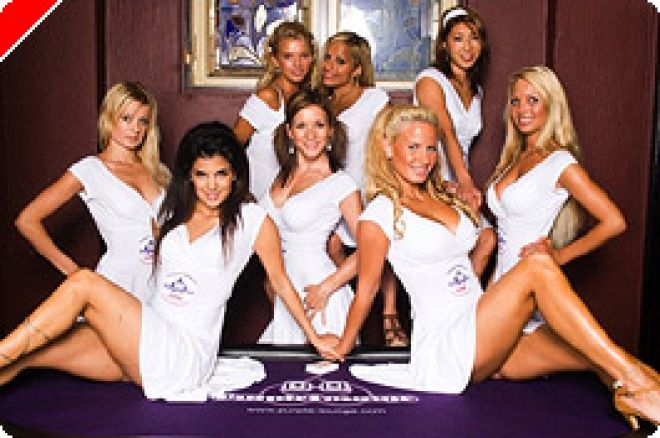 Have you ever dreamed of playing poker while your cards are dealt to you by some of the most outrageously attractive glamour models? Dream no more….you can win a seat playing poker in Sweden on the Purple Lounge Swedish Poker Tour.
Purple Lounge are re-creating the success of last summer's Norwegian Poker Tour, this time next door in Sweden. Last year was great fun with the tour visiting small nightclubs in quaint towns all around Norway. It is a great way to meet the locals and see a beautiful country. The same will happen this year in Sweden.
The Swedish Poker Tour will be happening with the help of leading Scandinavian glamour magazine "Moore". It commences in June and ends in August and will visit the likes of Stockholm, Gothenburg, Malmo, Visby, Halmstad and Norrköping.
Purple Lounge Poker has recruited a team of stunning girls including Aylar – a big star in Scandinavia – all professionally trained to deal poker. On top of that, Moore Magazine and Purple Lounge will have plenty of entertainment lined up.
To win your place on the Swedish Tour, you simply play some freerolls on Purple Lounge Poker! That's right, no buy-in costs! Here's when you can do it. The name of the town you will visit if you qualify is shown against each online freeroll. Plenty of seats will be won per tournament. Norway was a breeze to get into last year and it's bound to be the same again for Sweden. That's because they want you out there to challenge the Swedes! Freerolls for Umeå, Sundsvall and Gävle have already taken place but you can still win through to as many of the following as you wish:
Wednesday 25th April (Stockholm)
Sunday 29th April (Göteborg)
Wednesday 2nd May (Båstad)
Sunday 6th May (Halmstad)
Wednesday 9th May (Helsingborg)
Sunday 13th May (Öland / Kalmar)
Wednesday 16th May (Malmö)
Sunday 20th May (Strömstad)
All qualifiers play the corresponding live event in the town shown. The three top players in that live event go through to the big live final. Each of those players wins one of these prizes in their town event:
1st Place: Purple Lounge branded poker table, iPod 30GB, Poker Chip Set, and Quintessentially Membership
2nd Place: Poker Chip Set and Quintessentially Membership
3rd Place: Poker Chip Set
In the grand final, to be held in August, the winner receives an incredible seven days in Macau - the gambling destination of the Far East! The prize will include, flights, accommodation and $1,000 spending money. Not bad for a zero entry fee!
So what are you waiting for? These are tournaments for the everyday online player. There is no cost to qualify and if you win through, travel, accommodation and other arrangements need to be arranged by the player. But with flights to Sweden costing very little, this is a great excuse for a riotous few days abroad. There are enough of you young men out there playing poker, so make your age count!
Ed note: These Swedish Tour freerolls at Purple Lounge Poker are easy meat! Qualify and you could be on your way to Macau. If not, you'll have great fun trying!