Poker is Officially a Sport - in Russia

Paul Sandells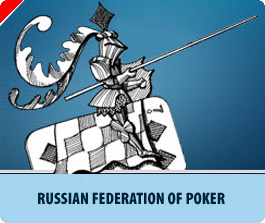 Many players of our game have long claimed poker is a sport. Now Russian players can officially be described as sports people as the Russian Sports Minister, Slava Fetisov, has labelled poker a sport.
Few British players will have made the trip out to Russia for a game of poker. However, do so from today and you'll be described as a sportsman or woman! Slava Fetisov, the Russian Sports Minister for the "Federal agency of physical culture and sport", agreed to the landmark decision to make poker a sport in mid March.
Russia's President Putin recently signed a bill to tighten the controls on gambling. The bill would eventually see the banning of casino gaming in Russia apart from in four "special zones" in 2009. The decision to make poker a sport could leave poker players and event organisers free to play poker in Russia, without falling foul of any gambling laws.
With changes in national laws seemingly occurring on a weekly basis, the classification of poker as a sport in Russia could have huge ramifications for those trying to ban poker, both live and online, worldwide.
Observers on various poker forums are naturally comparing the Russian stance with the recent American legal disputes. One American player enquired, "Which country regulates and which is free?".
Dmitry Lesnoy President of the new public Russian Sport Poker Federation said, "It is so pleasant that with the general background of persecution from the government towards gambling, the state still revealed wisdom and agreed with a factor, that poker can not belong to the category of gambling. It is a sport!"
As poker and online gambling laws continue to be a confusing area for many players outside of the UK it is reassuring, as British residents, to have clear rules in our country. Allowing us to play poker freely, in licensed environments, without fear or risk of prosecution.
Ed note: Win a FREE SEAT on the Ladbrokes Poker Cruise. There's a $500 bonus waiting for you when you download Ladbrokes Poker too! British Poker at it's finest