UK Poker News Review: The Poker Mindset: Essential Attitudes for Poker Success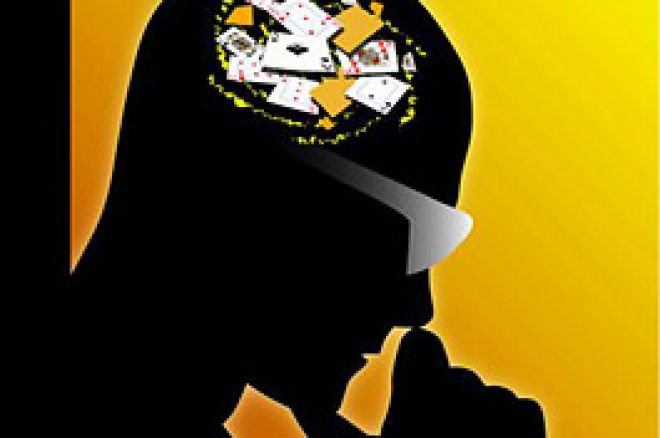 When I found out that my good friends Matthew Hilger and Ian Taylor were bringing out a book together, I knew it was going to be good. Hilger is an established poker author and made a good start to 2007 by making back to back final tables at the Aussie Millions. Taylor is one of my colleagues at World Poker Tour magazine and is, in my opinion and other than myself, one of the most innovative new writers out there.
Their first joint effort, The Poker Mindset: Essential Attitudes for Poker Success, does not claim to be the most important poker book ever written, they reserve that accolade for whichever book it is that teaches the poker player about hand selection, position, betting patterns etc. Hilger and Taylor do suggest that this could be the second most important book you ever read. Cards, chips and individual hands do not make many appearances in this book, in fact it doesn't even cater to any particular discipline of poker. The Poker Mindset concentrates instead of the attitudes that make a successful poker player, not how to play X hand in X situation.
Some of the core concepts in The Poker Mindset are on discipline and ego. How to recognise when you are on tilt, when you are letting your ego control your actions and when this is becoming detrimental to your bankroll. Perhaps the most important lesson it teaches (for me) is learning to desensitise oneself to money, to exercise prudent bankroll management and look at poker decisions in the long term, rather than obsessing about single hands or bad beats. There are also extensive sections on dealing with bad beats, upswings and downswings, understanding the motives of your opponent's and life away from the poker table.
I knew this book was going to be good, and it really really is. I disagree with one thing Ian and Matthew say, and that is their opening statement that this book may be the second most important book a player reads. I think this book is the most important poker book out there for any poker player who has read a lot of books, done quite well and thinks they know it all (the category I come under). A lot of what you will read you will know already but have never seen written down and a lot more is refreshingly new and innovative.
You will read it more than once.
Ed note: It's almost May, get ready to pick up ANOTHER £100 bonus from Littlewoods Poker tomorrow as the new month starts