The PartyPoker World Open is Back

Damien Oborne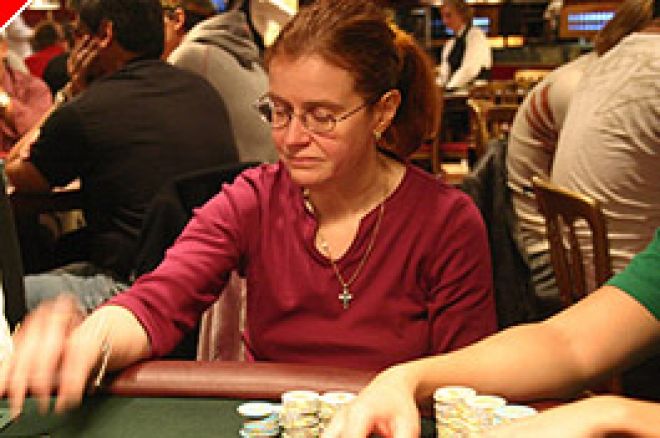 On April 27th The PartyPoker World Open returns to the Three Mills Studios. The $7,000 buy-in tournament features the strongest field in its history and boasts a prize pool exceeding half a million dollars. The tournament is televised and will be shown on Five in the UK later in the year. The tournament will also be broadcast worldwide, doing justice to a world class field of players.
The sold out 72 player field includes some of the most well known players in the UK. English stars Roland De Wolfe, Vicky Coren, Ian Frazer and the highly entertaining Dave "The Devilfish" Ulliott are hitting the felt. They will be joined by highly respected internationals including Aussie, Tony G and the ice cold Finn, Juha Helppi. Well known American Liz "The Poker Diva" Lieu will also be taking part. In 2006 Lieu was referred to as the woman most likely to win a WSOP bracelet whilst being introduced by Nolan Dalla as a Final Table Grand Marshall along side Johnny Chan.
Many other star players will take part. These include superstar UK playing team The Hendon Mob. Add to that well known Irish players Roy Brindley and Liam Flood. Marty Smyth will also be hoping he can add to his impressive Irish Open win. John Magill will also look to continue on from his ultra impressive 12th place in the 2006 WSOP.
Despite all the star players turning out, one talking point will be about a player not turning out. Last years winner Pippa Flanders (pictured) will be a noticable absentee from the open. Pippa and husband, pro Tim Flanders, will be enjoying themselves on luxury cruise ship QE2. The Flanders clan will still be represented though after they entered daughter, Charlotte, instead.
Charlotte will be carrying good form into the event after the 23 year old recently won a televised tournament. Combine that with the appearance of good luck charm "Eemore" and things might be looking up for Charlotte. Eemore is the cuddly stuffed toy donkey that always accompanies mother Pippa to the tables. In a humorous moment Pippa stated "If anyone touches my daughter's ass there will be trouble". Eemore has been in fantastic form over the last 12 months. The donkey has been with Pippa for her Open win and Charlotte's recent win. The Flanders team will no doubt be hoping for a "threepeat".
A PartyPoker spokesman said : "The field is the strongest in the tournament's history and we're very pleased. It's a shame that Pippa Flanders isn't back to defend her crown but Charlotte and the lucky donkey are sure to defend the title valiantly and fair well in such prestigious company."
"Last year too many pros threatened Eemore with physical harm. We will not tolerate such behaviour this time around."
The tournament gets underway on the 27th and concludes on the evening of May the 4th. The Semi-finals take place on the 3rd.
Ed note: Win a WSOP main event seat FOR FREE with UK Poker News and PartyPoker