MANSION Poker Donates $5,000,000 to Players – With More to Come!

Tony Bromham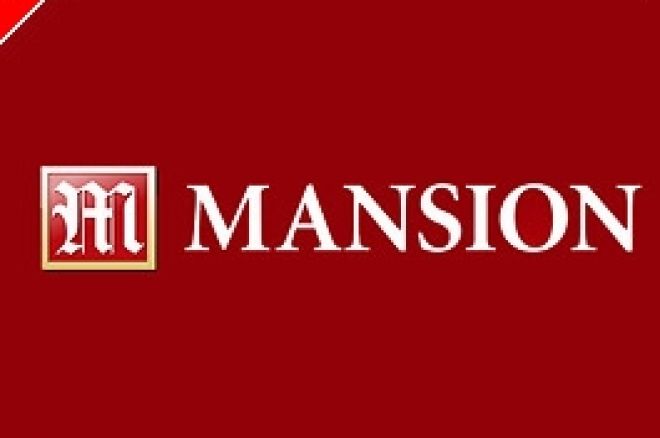 How many of MANSION Poker's competitors must be cringing when they read this! MANSION is one of those rare businesses that makes a fanfare out of giving away money by the million! And it is we, the average online poker players, who benefit!
MANSION Poker has created a monster of a daily tournament in which it guarantees $100,000 in the prize pool. Yes, that is EVERY DAY! The buy-in is $100 but there are also daily satellites enabling players to qualify for $10 (plus rebuys) or $20 (freezeout).
To clear their guarantee each day, that requires a massive 1,000 players to compete in each of these daily MTT's. The fact is they do not get those numbers. It is common for there to be around 500 – 600 players. Just think about this; your $100 is effectively boosted by 80% to 100% when it enters the prize pool. Players pay in on average around $53,000 and the top positions get back a share of $100,000.
What a gift! There are now hundreds of players who have cleaned up with such a positive bias in their favour – as the Americans might say, you have a very positive EV!
To quote the official figures, since 3rd January, MANSION has contributed $5,206,470 in "overlays" into their "$100K-A-Day" tournament prize pools, and there is no sign of this stopping just yet.
Wherever you are in the world, there is a tournament to suit your timeclock. On Tuesdays, Thursdays, Saturdays and Sundays, the tournament starts at 20.00GMT (21.00BST; 22.00CET). On the other three weekdays, the tournaments have an 11.00GMT (12.00BST; 13.00CET) start to give a sporting chance to the Far-East players.
If it is value that you really want to squeeze out of MANSION, then these UK morning ones are the best as currently their take-up is lower than the evening ones. Don't say we didn't tell you!
One 43 year-old Russian online poker player, "Evgene", doesn't need telling! He has now picked up the top prize of $24,000 on three separate occasions in the last three months, and has altogether netted over $90,000 including placed finishes on other days. Around half of that haul is effectively a gift from MANSION Poker!
Follow "Evgene" to the easy cash pickings at MANSION Poker. Click for a detailed review of the "$100K-A-Day" plus the unbeatable $1,000 deposit bonus.