The Paddy Power Poker Irish Open: Day One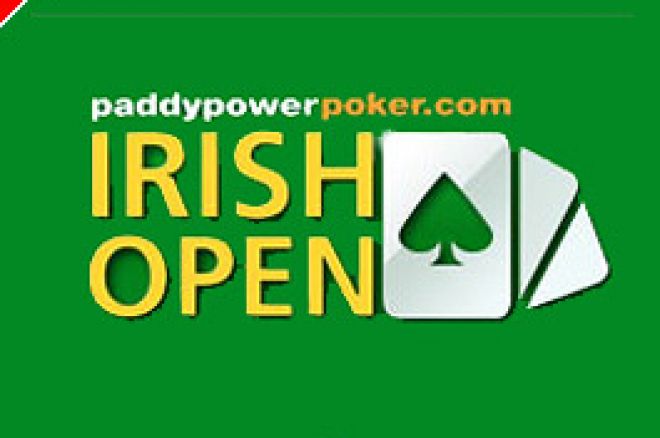 It may have started with a record breaking field of 701 but in a short space of time we were down to a pretty average looking field, in terms of headcount, with only 250 players making it to day 2. There was nothing average about the participants though, it was a veritable whose who of poker, with some household names, monster table draws and a roster of decorated pros gaining momentum.
The tone was set when WSOP main event and WPT champion, Carlos Mortenson, being the first player to take a bath and win a so far undisclosed 'special prize' for busting first when his pocket aces ran into pocket kings, which developed into a 2nd nut flush on the river (what else could it have been?).
Big names Antonio Esfandiari and Jennifer Tilly were also early busts, as were bracelet winner Pras Banzi and EPT champ Andreas Hoivold. The first 'table of death' featured Mike Sexton, Eddie Scarf and Andy Black, which saw WPT host Sexton accumulating the lions share of the chips and going strong into day 2. Black was then moved to the 'table of mirth' with Phil Laak and the table banter was priceless. Another big table later on saw Dan Harrington, Ram Vaswani and Paidrag Parkinson, all of whom resume play together today.
Two brits are going into day 2 with monster chip stacks, Roland De Wolfe had been steadily gathering momentum with over 100,000 and Paul Gourley won a big 3 way hand with pocket aces late on in the day to amass a 107400 stack and the chip lead.
With some big names holding some back stacks going into day 2, we are expecting the numbers to be dwindling just as fast and at this rate, an all star final table seems almost destined to happen.
Ed note: Watch the Irish Open updates live as they happen with Team UK Poker News here