Gold Cup Series of Poker Qualifiers Begin

Paul Sandells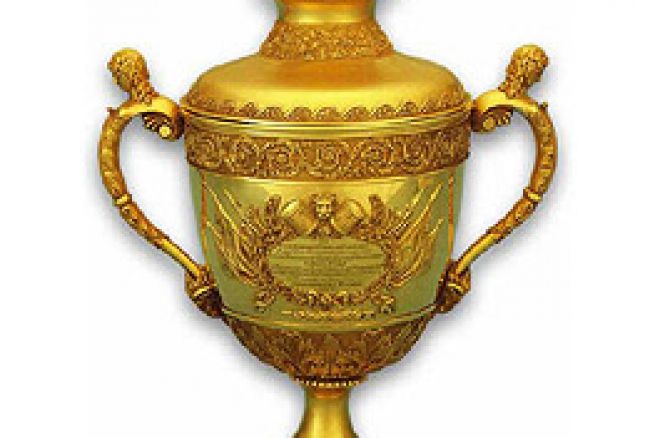 This summer the Gold Cup Series of Poker hits Internet screens for Sun Poker players. £500,000 is guaranteed in a week long poker festival that looks certain to attract the "big hitters" from across the 'net.
Think of the Gold Cup and many of you will have images of horse racing at Cheltenham in your mind's eye. There might be a number of hurdles of overcome in the Gold Cup Series of Poker but this is not an equine event, however as with most online poker events you're sure to find the odd donkey taking part!
The GCSOP starts on June 4th and runs for one week until the main event on June 10th. The festival has a range of buy-ins for both fixed limit and no limit events.
The festival schedule in full:
Monday, June 4th £100 + £9 NL with £30,000 guaranteed
Tuesday, June 5th £200 + £15 NL with £45,000 guaranteed
Wednesday, June 6th £300 + £20 NL with £60,000 guaranteed
Thursday, June 7th £150 + £12 FL with £15,000 guaranteed
Friday, June 8th £500 + £30 NL with £100,000 guaranteed
Saturday, June 9th £250 + £17 FL with £25,000 guaranteed
Sunday, June 10th £1,000 + £50 NL with £225,000 guaranteed

Qualifiers for all these events are now running on Sun Poker with satellites starting from as little as £2 + £0.20.
There's more incentive to try this festival too, in the form of the Best All-round Player award. The top 15% of finishers in each event will earn points towards the Best All-Around Player awards. $30,000 in Cash and Prizes will be awarded to the top four "BAPs". The exciting prizes are:
1st Place - $10,000 Caribbean Poker Classic Main Event Package, $5,000 Cash and the Golden Cup Award
2nd Place - $10,000 Caribbean Poker Classic Main Event Package
3rd Place - $4,000 Caribbean Poker Classic Lite Package
4th Place - $1,000 Cash
Ed note: Prove you're no donkey by kicking on to win the Best All-round Player at this summers GCSOP when you register your new account at Sun Poker