Are Everest Poker the Next Take Over Target?

Paul Sandells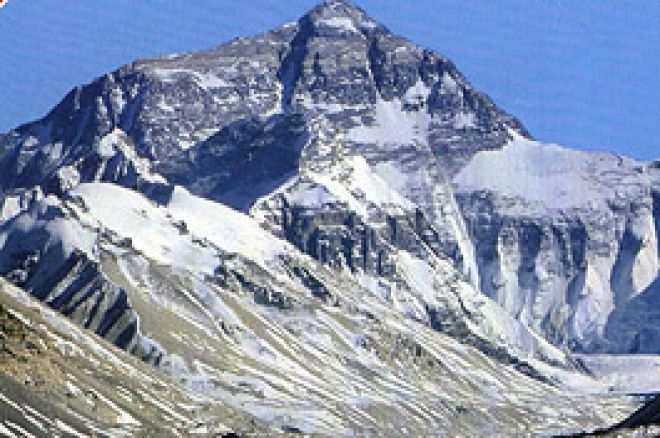 After a plethora of changes by many poker rooms, following new American legislation, word has reached the UK Poker News offices that Everest Poker could be subject to a take over.
We've covered plenty of industry changes here at UK Poker News in recent times. Since the tail end of 2006 we've seen executives detained in America, online poker rooms and payment processors banning residents of the United States (and other countries) and online poker rooms moving networks, merging and re-marketing their brands to capture a larger slice of the non-American player pie.
However, we've heard very little about Everest Poker's possible future direction. Until now.
The multi-language online poker room is extremely popular in Europe. Indeed, as we reported back in February, Everest Poker had leapt to 4th in the list of most popular online poker cash games. Hot on the heels of PokerStars, PartyPoker and FullTilt Poker, according to poker traffic site PokerSiteScout.
Everest Poker is largely unaffected by the American drama. Their poker room is made up of mostly European players. Making for an attractive take over target by online rooms hit severely by the US action. Up and coming poker rooms, who are looking for a well stocked and established non-US poker player database could also try to scale Everest.
Word has hit the UK Poker News offices, from two sources, that an online gaming company, with a poker room of their own, are showing great interest in Everest Poker as they look to expand their player database.
This, of course, is pure speculation until anything is confirmed officially by Everest Poker. The rumour mill will needless churn out various names as poker players try to guess the identity of the company with big European expansion plans.
Stay tuned to UK Poker News for the latest on this and all online poker business stories.
Ed note: Download Everest Poker and qualify for the WSOP FOR FREE with Team Poker News