Everest Poker Deny Take Over Rumours

Paul Sandells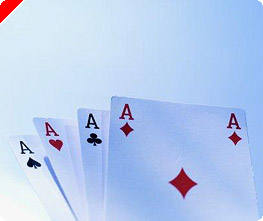 As speculation grew this week on which group may be interested in taking over Everest Poker, the company officially denied rumours of a bid approach. Meanwhile, things are looking up for American gamblers.
Following comments from sources close to UK Poker News, last week we reported on a possible take over of Everest Poker by a company with interests in expanding their European player database.
However, it seems this is news to Everest Poker. The company has officially denied any approach to UK Poker News today.
Melissa Pauleat, Director of PR & Events said, "I'd like to officially deny rumours that Everest Poker is being taken-over. We have solid plans for 2007 as an independent poker room and wish to remain independent to continue promoting online poker throughout Europe."
So, that clears that up. Or does it?
Plans for an Everest Poker take over are unlikely to come to light until the interested party is ready to approach Everest. If, and it is an 'if' not a 'when' right now, any approach is made Everest Poker's parent company Gigamedia LTD (GIGM on Nasdaq) and any listed company making the approach are sure to make statements to their respective stock exchanges.
Meanwhile, developments are afoot in the American legal struggle with online gambling. Democrat, Frank Barney has stated his intentions to present a bill within two weeks to repeal the Unlawful Internet Gambling Enforcement Act (UIGEA). It seems there could be light at the end of the tunnel for US gamblers.
That news follows steady share price rises in UK listed gambling companies. Party Gaming PLC (PRTY on the FTSE) closed the week at 56.5p, Sporting Bet PLC (SBT) ended on 64.5p and 888 Holdings (888) finished on 128p. All some way off their lows for 2006 and 2007.
Stay with us at UK Poker News for all poker business developments.
Ed note: Invest some of your bank roll at Littlewoods Poker for a £100 bonus EVERY MONTH