UK Mobile Games Company Signs Up Daniel Negreanu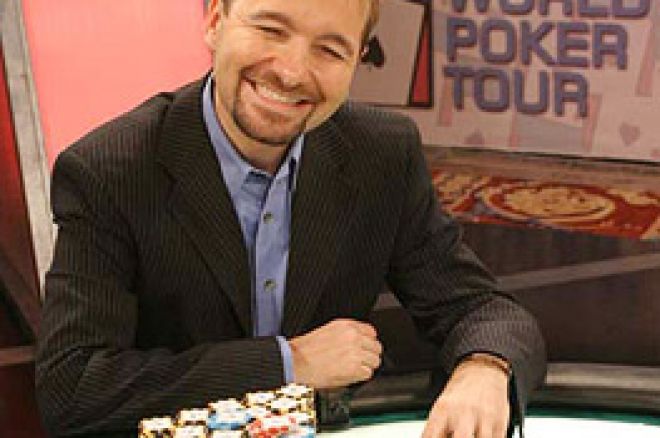 UK-based "I-play", a provider of mobile entertainment products, has announced that it has moved decisively into the poker arena with the signature of one of the world's great poker players, Daniel Negreanu, to endorse its poker products.
"I-play" is a trademark and trading name of Digital Bridges Limited, based in Slough, a few miles west of London. In association with Negreanu, I-play will create "made for mobile" streaming video clips shot at the top dollar, exclusive Venetian Hotel & Resort in Las Vegas. These movie clips for mobile devices will cover poker educational material from the basic fundamentals of the game through to more advanced topics such as tournament play, no-limit strategy, tells and bluffs, including "Hot Tips". Daniel Negreanu will present all of these pieces.
I-play and Negreanu will also be creating a "next generation" mobile poker game. The technology will incorporate "Artificial Intelligence" or "AI" and this is being developed using Daniel Negreanu as the testbed. It is claimed that this will make it "…the most sophisticated AI available on the market…"
Consequently, the poker game that will result is described by "I-play" as being "…the strongest on the market when it launches later this year. Daniel's enthusiasm for poker is insatiable, and having him by your side as your personal tutor, providing intelligent and in-depth analysis at each stage of the game is sure to make you a winner."
According to Nielsen Research, 44% of poker players are aged between 21 and 49 years of age making this age profile a perfect fit with the mobile gaming demographic. Nielsen Research also asserts that there has been a 370% increase in tournament play and a 60% increase in live poker action over the past year. On the back of this growth, I-play believes it is bringing to market what it describes as "…the most innovative and compelling streaming video poker application and poker mobile game available in the mobile space..."
Commenting on this new development, Daniel Negreanu said:
"Poker is a game that everyone should be able to enjoy whenever and wherever they are, so launching a mobile game is a dream come true. I hope that poker players everywhere will be able to share my passion, get more from their experience of poker from my hot tips on the poker mobile video, as well as improve their game on the poker mobile game."
I-play supplies mobile entertainment to an audience of over one billion people via a network of over 120 carriers worldwide, including Vodafone, Sprint, Verizon Wireless, Cingular, Telefonica Moviles and many others. I-play has been creating mobile games since 1998.
Apart from its west of London base, I-play also has a North American regional office in San Mateo, California, and European Regional office in Dunfermline, Scotland. It also has a publishing studio in Macclesfield and sales offices in Paris, Hamburg, Madrid, New York and Singapore.
Ed note: Don't forget your chance to share in a guaranteed $100,000 every day in MANSION Poker's $100k-A-Day poker tournaments!