888 Leaves the US Behind With Strong Financial Performance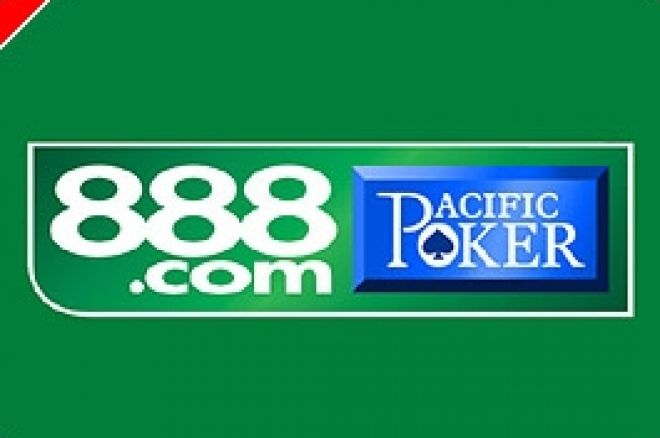 888 Holdings plc, owner of Pacific Poker and Casino-On-Net, has delivered a strong financial performance in 2006 despite the major disruption caused by the US gambling law changes that caused 888 to withdraw from the US market, its erstwhile major source of revenues.
The 2006 financial results do still include nine months' worth of US business, however, so 2007 will present a different landscape. That said, 888 has reacted sharply to the changes by attacking the European and rest of the world markets with vigour resulting in a positive growth pattern and outlook.
The major highlights for 2006 were:
- Profit before tax up 34% to $90,500,000.
- Net Gaming Revenues ("NGR") up 7% to $289,900,000.
- NGR from continuing (non-US) operations up 28% to $157,000,000.
- Operating expenses percentage of NGR staying at 27%.
- Cash at year end was $114,400,000 (The group has no debt).
- Net cash generated from operating activities of $85,000,000
During 2006, 888 Holdings plc made its first major purchase of another business, buying Globalcom Limited, an online bingo business. It also teamed up with the UK's largest chain of snooker halls, "Rileys", to promote 888's poker offering via a bespoke website, www.rileyspoker.com. 888 says that it will be entering into more such "white label" partnerships in 2007 as a means of attracting new customers. The partners also receive a new source of income from this arrangement as they will share in the profits of business generated.
888's online products were also materially improved in 2006 by the introduction of multi-hand poker, new casino games including Mobile Casino, Blackjack in Poker and Backgammon. 888 also gained a sports betting licence in Italy.
888's poker business, Pacific Poker, went through a "transition year". Using a colourful description, 888 says that:
"The growth phase from a new, young and raw poker room into a mature, competitive and influential poker room has been achieved by addressing previous gaps in our offering."
Particular improvements made during 2006 included the introduction of jackpot features such as "Bad Beat" and "Royal Jackpot". A multi-table function was also introduced and this is regarded by 888 as the most influential of the upgrades as 27% of players at any given time are now using this feature. From a financial aspect, this feature aids retention of its more experienced players and thereby increases liquidity and profitability.
Also in 2006, a feature well known to UK Poker News readers was also introduced. This was the Poker Pro for a Year poker league offering players an incredible chance against a small number of players of gaining paid entry into no less than four major world tournaments worth over $50,000 in buy-ins. These events are at the WSOP in Las Vegas, the Aussie Millions in Melbourne, the European Poker Tour and the World Poker Tour. The poker league also gives access to fabulous freerolls offering entries into these events.
The Chief Executive of 888 Holdings plc, Gigi Levy, said:
"2006 was a significant year for 888, not least because of the signing of the UIGEA bill in October which meant we had to cease all activity in the US market - 55% of our business. Against this background, I am delighted to report record financial results for 2006. Our continued success is based on the principle of providing our customers a compelling, localised, innovative unique customer experience.
"I am also pleased to report that our financial and operational recovery since October 2006 continues with NGR growth of 16% in Q1 2007 compared to Q4 2006. Given this start to 2007, the release of new products, our bingo acquisition and our clear business strategy we are confident of delivering future growth in 2007."
Ed note: Make 2007 and 2008 your years to remember. Join the Poker Pro for a Year poker league and win your tickets to the world's best poker tournaments.