UK Government To Offer 15% Tax Rate to Online Gaming Companies

Tony Bromham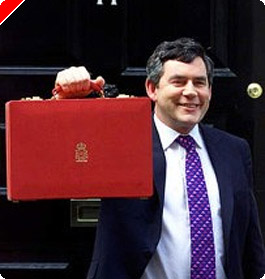 In his Annual Budget, the UK's Chancellor of the Exchequer, Gordon Brown, proposed a new flat tax rate of 15% for UK based online gaming companies. There is also a top rate increase in gaming duty for UK casinos.
The Remote Gaming Duty proposal is disappointingly higher than hoped for by some companies that had hankered for a nominal 3% or less to encourage the majority of the offshore gaming companies to obtain a UK licence. However, 15% is unlikely to be competitive with the rates in the tax havens where many are based and to persuade companies to go to the trouble of relocating businesses and staff to the UK.
That said, the 15% flat rate is very competitive compared to the standard gaming duties currently paid by UK-based casinos and other operators of gaming services that are not "remote gaming" services.
The Remote Gaming Duty, as proposed will affect anyone involved in the "provision of remote gaming". It will be introduced as a new duty of excise on the gaming profits of remote gaming operators. Remote gaming is described by the UK Government as playing a game of chance for a prize by the use of media such as the internet, telephone or television.
The likelihood is for the measure to become law at the same time as the new Gambling Act 2005, on 1st September 2007.
This new legislation provides a structure to tax remote gaming by amending the Betting and Gaming Duties Act 1981. It includes details of interpretation, the rate of duty, registration, accounting and enforcement. More information on the operation of this new duty will be issued in the future by the Government.
Currently, gaming duties in the UK are applied to casino operators based on Gross Gaming Yield (GGY). The rates and bandings for this tax are also to be changed but in general terms the UK casino companies affected will pay from 15% up to 50% in tax rates as profits increase. The top rate is payable on GGY above approximately £10,000,000. The 50% rate is a new higher rate (40% was in place before now) and will no doubt apply to the profits of the new "super-casino" that is to be built in Manchester!
Ed note: Grab a tax-free bonus and enter the amazing $10,000 new player freeroll when you download Sun Poker right here.