The Tony G Invitational is Back!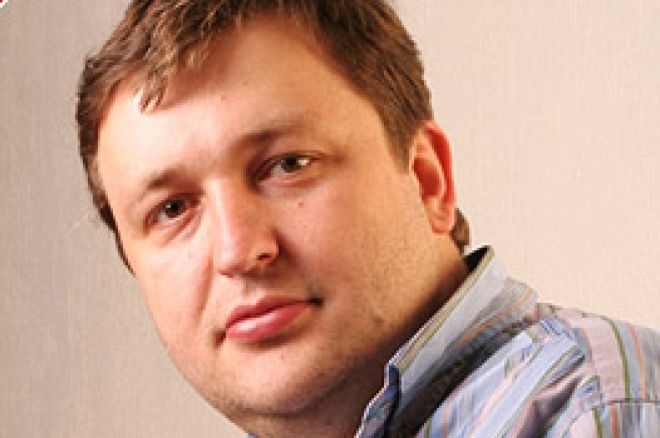 After a year long break, the Tony G. Invitational has returned to the European poker scene. If Tony G puts his name to a festival you can be assured of a quality event with plenty of play.
Vilnius is an up and coming European city. The capital of Lithuania is embracing their freedom and is a flourishing part of the Baltics. Vilnius is also the location of this years Tony G. Invitational.
After a year long break, for a complete reconstruction of the Grand Casino World venue, the festival is back and it looks better than ever.
In 2005 many British players took the short flight to Vilnius and what a profitable trip it proved to be for a number of our boys. Shah Koumi was an unlucky 2nd in the opening €100 Pot Limit Omaha rebuy event. Your writer then won the following €100 No Limit Hold'em rebuy tournamment. Jim Kerrigan and Andy Praill also ran close for a British dominated final table. The €500 Pot Limit Omaha tournament saw UK poker legend, Willie Tann, claim 6th. Finally, the €1,000 No Limit Hold'em main event saw Roy Brindley, flying the flag for Ireland, take home the €13,000 1st place prize. Brit' Gary Mills also made the final.
Can the UK and Ireland run riot in the Baltics again this year?
Here is the full schedule of events:
Thursday, April 5th
6 p.m.
€150 No Limit Hold'em
Unlimited Rebuys (90min) + Add-on
Friday, April 6th
6 p.m.
€500 Pot Limit Omaha
1 Rebuy (Optional)
Saturday, April 7th
Main event
6 p.m.
€1000 No Limit Hold'em
Freezeout
Sunday, April 8th
6 p.m.
€100 Pot Limit Omaha
Unlimited Rebuys (90min) + Add-on
Entries are limited to 60 players in each event. The buy-in for each tournament has to be paid at least 30 minutes before the start. 3% of the prizepool goes to the best overall player.
The Tony G Invitational will take place at:
Deluxe casino and entertainment centre
GRAND CASINO WORLD
Vienuolio str. 4
Vilnius, Lithuania.
For hotel booking rates and airport transfer please contact Evelina Vilimaite. E-mail: evelina@grandcasino.lt or Tel: +370 686 02936
Ed note: Download Titan Poker and we'll give you $50 for free