Money on a Plate in $10,000 Freeroll

Tony Bromham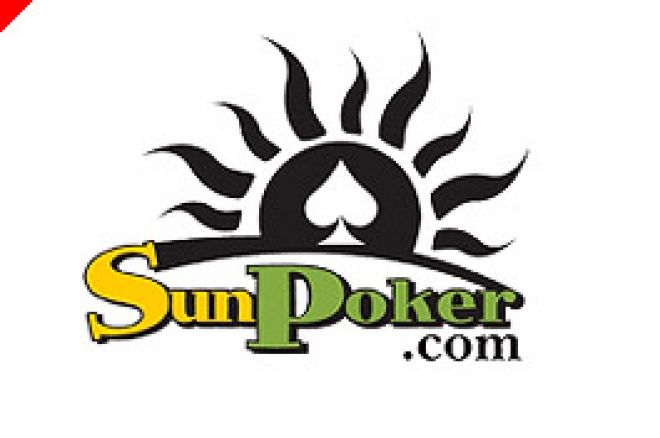 Where can you find an offer to play a $10,000 prize money Freeroll where the first sixty (yes, 60) places are guaranteed a cash prize for their zero dollar entry? Sun Poker is the answer, every month, for new players only!
Each calendar month, Sun makes available this generous giveaway of $10,000 to a restricted field. That makes the chances of winning some cash, on top of the other generous bonuses normally available to new players, very realistic indeed.
By simply signing up to Sun Poker (click this link for more information), and playing for a very easy 100 My Player Points (which should not take long at all), a new player gets entry into the $10,000 bonanza. First prize is $2,450, second gets $1,200 and money continues to be doled out right down to a lowly 60th place where you get a score for your troubles ($20 that is!).
As Sun Poker likes to emphasise, their policy is to give money away to their players rather than spend it all on mass advertising.
So, the next $10,000 Freeroll for March players is on 10th April. You need to have signed up and played for your 100 MPP's by the end of March. That's no problem at all to achieve in six days.
What else do new players get? In fact both new and existing players can pick up a monthly (not just one-off) $100 bonus simply by reloading with $100 each month. That is not something available in many other places.
Plus there are some mouth-watering promotions on the go at Sun Poker all the time. Just finishing this month is the $15,000 WSOP Omaha promotion where a seat in the big Omaha tournament at the World Series in Las Vegas is up for grabs. What will April's big one be?
There are monthly $50,000 tournament leaderboards, a $25,000 monthly Freeroll, and of course the ongoing "One Sick Promo" campaign where the top players over a six month period will be flying to Las Vegas in their own private jet and living in a Vegas mansion, while participating in the Main Event at the WSOP. No wonder they called it a sick promo!
Sun Poker is a leading CryptoLogic-powered poker room so you have no worries over player numbers and software integrity. You are amongst the best.
Ed note: Get cracking and download Sun Poker now for a chance to win easy cash in the new player $10,000 Freeroll!