Sportingbet Says Louisiana Case Now Resolved

Tony Bromham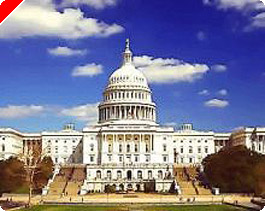 In September 2006, the online gambling sector suffered another hit when the arrest in the USA of Sportingbet plc's UK Chairman Peter Dicks, on a gaming felony warrant from the state of Louisiana, hit the wires. Now, it appears all is once again rosy between the parties.
Sportingbet plc, which ran the giant Sportsbook.com sportsbetting operation and owns the Paradise Poker platform and name (albeit no longer the players who have since migrated to Boss Media) today said in a prepared statement that it has "amicably" settled its case with a District Attorney in Louisiana.
The full statement reads:
"Sportingbet is pleased to report that it has reached an amicable resolution with the St Landry District Attorney in the State of Louisiana. All related warrants issued by the Louisiana State Police have been cancelled with immediate effect. Both Sportingbet and the St Landry District Attorney now consider the matter closed.
Sportingbet re-affirms the cessation of all US-facing business on 12th October 2006 in preparation for the enactment of the Unlawful Internet Gambling Enforcement Act of 2006 which was signed into law the following day."
On that early September day in 2006, Peter Dicks had been arrested at Kennedy International Airport on his arrival by plane from England. The Customs officers discovered his name on their system as being the subject of an outstanding warrant issued by the Louisiana State Police Gaming Enforcement Division.
The warrant, issued some months earlier, charged Peter Dicks with gambling by computer which is a felony in Louisiana attracting a jail sentence of up to five years plus a $25,000 fine. This and other warrants had arisen after authorities had launched an investigation into the online gambling industry.
According to various sources, the State Troopers took bets with Sportingbet and this lead to an investigation into Sportingbet and Mr Dicks. This was a State case rather than a Federal one.
Because of this status, Peter Dicks himself was never transferred to Louisiana after New York State decided it could not extradite him as the charges he faced were not crimes under New York state law. He returned to the UK in late September.
Ironically, gaming shares that had risen on that news crashed the following week as the US Congress passed the Unlawful Internet Gambling Enforcement Act of 2006 that very weekend following Dicks' release.
The wording of Sportingbet's statement today implies that the effects of that law have been punishment enough!
Ed note: Play safely for a huge $100,000 guaranteed tournament every day when you download MANSION Poker and earn a $1,000 bonus too!