Russian Rounders – The Price of Poker Just Went Up

Catman - The Poker Agent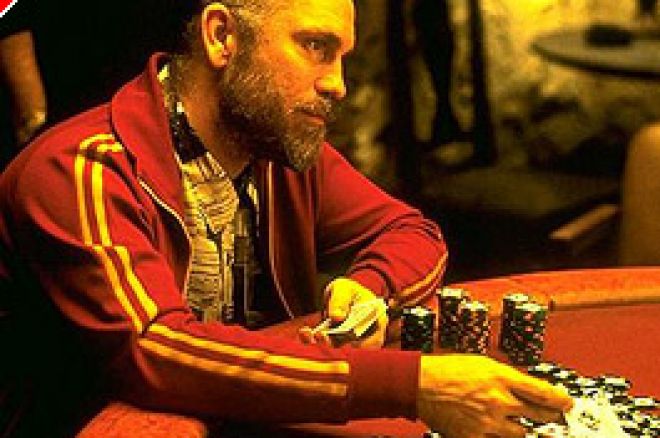 When will the online ban be lifted? After all, it's only just nearly been put in place! Massachusetts Democrat Barney Frank has correctly stated that that the law formally known as the "Unlawful Internet Gambling Enforcement Act" is "preposterous" and one of the "stupidest" ever passed. "Stupidest" must be an American word that, when said, sends the price of gaming shares rocketing. The legislator is said to be in the "thinking stage" of drafting a bill to reverse Congress's decision last year to prohibit the collection of credit card payments from gambling websites. If anyone can make it happen, Frank is the man. I want to run a book as to when rather than if. Could it be that money is the root of everything that exists?
Would George Galloway, the MP for Bethnal Green and Bow, make a fantastic poker player? A man who has deep and meaningful relationships at the sharp end of American Congress. A man, who if you don't listen to what he preaches on his weekly radio show on TalkSport Radio, you would probably instantly despise. His table image has been portrayed in such a light that if he were at the table you would think you were about to play Hellmuth on tilt, instead of Ivey at full swing. George hit me with this bombshell; the Americans have spent approx $3 Trillion dollars on the war in Iraq. The point is, Red Nose Day or not, I can't quite fathom $3 Trillion, but it would certainly help the millions starving.
I was listening more intently as I have been invited to join Ian Wright on TalkSport Radio on the 26th March. This Poker Agent game puts me up as a sort of Max Clifford crossed with Eric Hall! I haven't got the full details yet, but I will join Ian to talk about poker and play in an 888.com freeroll and talk about poker, which is a walk in the park. As with much of my life, there will be a bounty on my head. Never forget, the more we see and hear of the game, eventually the more we will get back. Of course, TalkSport is the number one footy station, relevance; big cash games with footy players in; they are fun to hear about even if you aren't in them.
The Poker Agency often runs events and poker parties for those outside of our world, corporate poker, relating the game to life and business, helping those who have never experienced the live game to a little poker school and, above all, fun.
Chester Square is Europe's richest square, close to the world's richest square, but Bill Gates must live somewhere? One of my best friends, Anthony, lives in one of these amazing residences and his neighbour happens to be the very Abramovich who has supposedly settled his marriage for around £200 million, leaving him around £11Billion.
"Catman, you have got me, I want to throw a little party to celebrate our moving to Monte Carlo, can we have a poker game?" said Anthony as I yelled "Bingo" out aloud.
"Anthony, will you stake me?" I replied, words he has often heard.
"You have always told me we can play poker for fun, nothing serious and preferably no money on the table," came the sad reply. I kept my cards close to my chest, I am thinking that knowing Anthony and the kind of friends he has, this might well become one of those big, big games we all dream of.
The evening arrived and I had three offers of branded poker tables from poker sites and chose the prettiest two that I could fit into the games room in the basement. It was all very low key with champagne and caviar in abundance, not a James Bond in sight, about twenty in all 30yr - 50yr jeans, a few suits and several Louis Vitton bags.
I went downstairs to set the scene for this friendly poker party and enjoyed a few rounds of mystical with one of the suits. It was around 11pm when it was announced that the game was to start. Nine players took a seat and the fun game with no money turned out to have a prize of a week's stay on Anthony's yacht in Sardinia (the yacht is chartered at £50,000 a week). I set it as a speed game, everyone said they could play, and what did I care. The Games Den became the focus for the rest of the evening, it was all very surreal, for as with the rest of this week's events, everyone stunk of the aroma of vast bankrolls waiting to show their beautiful Queen's Heads.
We spent four hours of playing "sit'n'go's", with each player donating some form of prize to the winner. A designer threw in a plasma screen for every fridge in the house of the winner. Guess who won? Yes, I will now have plasma inside my fridge. I am hoping I misheard and it s going on the outside, but I really don't yet know, was it alcohol related?
I donated the prize of a cash game with two of the world's best pro's, which was possibly won by the Russian bearing an uncanny resemblance to Teddy KGB in the film, "Rounders". We were playing a stone's throw from where Lord Lucan lived and everyone at the table seemed to know what they were doing. I knew the background of most of the players, excluding the two ominous looking Russians. Remember Will Smith in "Men in Black" and there you have it, two perfect and virtually silent poker faces.
Then it happened, one of the, by now, mildly inebriated Alien Assassins stood up and brought back to the table a white, empty vase. "Keys, please"! Now, had I just entered a swinging, wife swapping game (which was very worrying considering only two women were left)? There was a lot of laughter and banter, and I am thinking here there is no way I am giving them the keys to my Smart car, ha ha!
The Russian was very serious, and of course now I am very serious. This was Anthony's poker party, and he hates playing poker for money. I spent the next five minutes diplomatically explaining that it was only car keys and it would be such fun. Anthony took me aside and explained that it would not be wise to play the car game, he was extremely unsure of who the Russians were exactly. This led to my capitulation. We have all had those times when we burst into uncontrolled hysterics of laughter, and this was that moment for me. House value presently £17 million; worth of guests, who gives a brass monkeys, but stinking filthy rich; and two Russians asking for everyone's car keys! Someone must have known who they were. Anthony's remedy was one more shoot out, with £5,000 in the kitty, all personal cheques while the Russians put in cash.
Anthony put me in as his nag. Winner takes all of course.
"This is a great evening, Anthony", chirped one of the guests. "I love poker, what a game, it is so much better to play just for fun than money." with a round of plentiful agreement across the table.
As you can imagine, for a Joe in the street such as myself, the thought of losing "Five Large" would be catastrophic indeed, but we had created such a fun event around the game, that I had actually convinced this lot that they were playing for fun, not money. Of course, this was really just fun for most of them, and one of the only two players with cash on the table, a.k.a. Ivan, got the lot that night.
Playing with the rich is a golden rule, but try and remember the quote of all the top pro's, "It is all the sweeter playing with someone else's money,"
Life is good at times. After all this excitement, I thought I would call a favourite pro friend of mine, Marc Goodwin, the "Cash King", to let him know of these happenings. Marc has just signed for MANSION Poker in a deal worth $1,200,000, which will hopefully see his present $700,000 winnings increase.
You will hear a lot more on Marc in the near future, but at this moment I would like to offer my condolences on the death of his father who passed away on Thursday 15th March 2007. Mark will next play at the Monte Carlo Millions, and will be my first draught for The Russian Cash Game.
Meanwhile MANSION are still offering their fantastic $100,000 guaranteed tournaments. These events have so far seen a donation of $3,500,000 from MANSION. The event times have been changed to accommodate European players and I believe that from this week there will be an additional game starting at 11am GMT.
Poker has got to be fun and money management rules at any level, but whether it is for one cent or one Ferrari, if you don't have fun, take a walk. An old business guru friend of mine always told me: "First you have got to have fun, then you will make the mun".
Never a truer word, enjoy poker as much as your desire to win, and poker will be good to you. Go with the flow.
Ed note: Overlays in abundance are there to be won when you download MANSION Poker to play the daily $100,000 guaranteed tournaments.