Premier League Poker $200 Caption Competition

Paul Sandells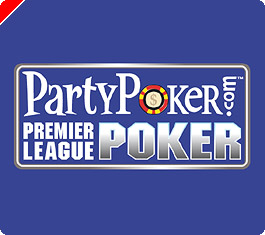 Our live updates from the Maidstone Television Studios are proving a big hit with you, our readers. We've been snapping away with the digital camera too, catching some "interesting" moments.
Nicky O'Donnell and our friends at PartyPoker have caught some great action on their digital cameras this week. Our Live Reporting from the Premier League Poker has set a new standard for live tournament updates.
However, we've been so busy that one of our photos went without a caption. This is where you come in and our $200 Caption Competition begins!
PartyPoker are going to credit the sender of the funniest caption for the photo below with $200 - direct to their PartyPoker account.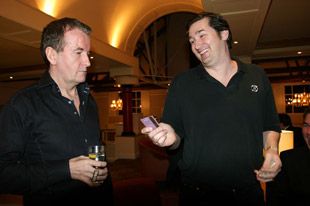 So, there you have it, the easiest $200 you will ever earn. Get your entries in today and we'll pick the winner this weekend. All entries should be emailed to Paul@pokernews.com. The winner will be announced during our live updates from the PartyPoker Premier League on Sunday. Entries close at 01:00 GMT on Sunday.
Thank you to Micky May for this photograph.
Good luck!