Poker Affiliates Look Up to Heaven

Tony Bromham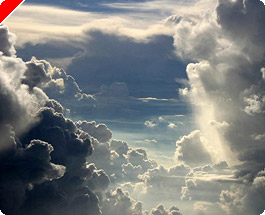 One of the UK's leading online poker rooms, Poker Heaven, has signed a marketing agreement with TV company Poker Channel Europe, giving it certain exclusive sponsorship rights.
The deal involves Poker Heaven buying the exclusive rights to TV sponsorship coverage for all affiliate sites on Poker Channel Europe. Affiliate sites are websites that link through to a product advertised there. It receives income from the advertiser for each piece of business successfully sent through to it from that website.
The Poker Channel broadcasts poker programming on a 24/7 basis to 4,500,000 viewers across France, Germany and the Scandinavian countries, so Poker Heaven sees this deal as an "incredible opportunity" for affiliate sites of all sizes to benefit from TV marketing across Europe.
Poker Heaven is marking the launch of the deal by offering up to $100,000 of sponsorship coverage on Poker Channel Europe at no cost, to their affiliate partners. Sponsorship includes production of tailor-made "bumpers", plus prime-time coverage on the channel around top-rating shows such as the World Series of Poker, European Poker Masters, Aussie Millions and British Poker Open. "Bumpers" are like mini-adverts placed between TV advertising breaks and the programme itself, guaranteeing a prime position and maximum visibility to the target audience.
To benefit from this giveaway of sponsorship, an affiliate has to "pull out all the stops" in the next two months as the prizes are to be awarded for each of April and May. First prize in each month is a $30,000 package awarded to Poker Heaven's top new affiliate while a second prize worth $20,000 is to be given to Poker Heaven's most improved new affiliate. If the same affiliate wins the top prize for both months, it gets an additional bonus of $60,000 worth of "the best TV-based marketing money can buy, absolutely free!"
Poker Heaven stresses that new affiliate sites must sign up for this by 31st March this week to have a chance for both months' prizes.
Poker Heaven is one of the top online poker rooms on the Boss Media network and is well-regarded for its VIP scheme for loyal players with regular exclusive freerolls and championships held each month for players who qualify as VIP's at levels such as Bronze, Silver, Gold and Platinum.
Ed note: Claim a $600 bonus when you download Poker Heaven and become a VIP.