Hellmuth Leads Premier League at Mid-way Stage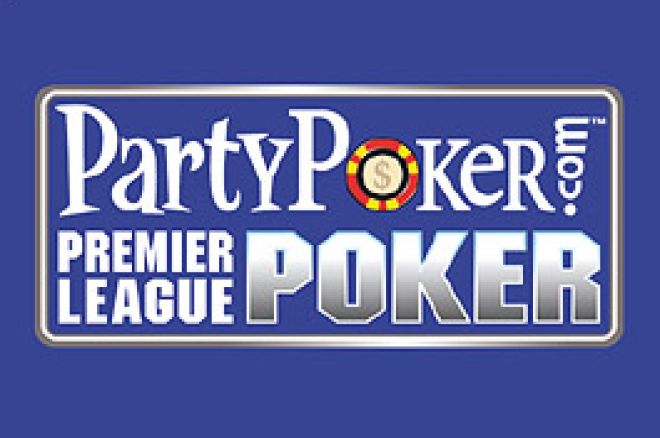 As the Party Poker Premier League enters the half way stage, "Poker Brat" Phil Hellmuth leads the field while early favourites Devilfish and Tony G. have struggled in their opening heats. Today we are going to cover this event hand for hand!
As regular UK PokerNews' fans will know, Phil Hellmuth has been mounting up points in the Party Poker Premier League. The "Poker Brat" has been on fire in the early heats and as the players head into Thursday's match-ups Hellmuth is sitting pretty with 24 points.
His nearest rival is Finnish star Juha Helppi on 17 points. Eddie Sharff (15 points) and British favourite Vicky Coren (14 points) are hot on Helppi's heels. Hellmuth is in the zone, though. If anybody can haul in the Poker Brat remains to be seen.
Meanwhile, towards the rear of the field a surprising number of early favourites have been struggling. Kirill Gerasimov is currently last with only 3 points from his opening games. Above Kirill reads like a who's-who from the world of poker. Roland De Wolfe is next on 4 points. Tony G. and the Devilfish, two players who headed the early betting on Partybets.com, are finding the going tough with 5 points a piece.
UK PokerNews' has exclusive live reporting rights from Maidstone Television Studios. After one or two early technical glitches our updates are running smoothly now and you can follow all the action, as it happens, via the UK PokerNews' Live Reporting area.
Our expert reporter, Nicky O'Donnell, has been following all the action for poker fans. We don't settle for simple text updates at UKPN, however! Nicky has been snapping away with his digital camera for some exclusive and often very amusing photos. Remember to check out the live updates Poker Photo Gallery.
Finally, you can forget televised poker. We can go one better with our Hands in Depth area. Watch the chips go in and the cards go on their backs as we re-live all the important moments from this big name tournament. Today, Thursday, we are gong to attempt to cover the Party Poker Premier League on a hand for hand basis, so you won't miss a thing! Click Here for all the hand for hand action.
Our live updates will include audio at future events. Your ringside seat to all the best poker action is here at UK PokerNews.
Live updates have evolved and UK PokerNews' is leading the pack.
Ed note: Download Party Poker and play in some of the best online games around