PartyGaming PLC Profits Drop following US Crackdown

Paul Sandells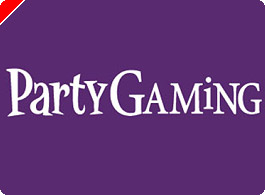 PartyGaming PLC announced a drop in pre-tax profits of 5.7% following the American crackdown on online gambling. However, it wasn't all bad news for Party as the company revealed a pick-up in poker revenues as it recovers from the US legislation.
For the year to Dec 31 2006 the group posted EBITDA, before share option charges and exceptionals, of 550.7 million USD. This figure compares with analysts' consensus forecast of 564.8 million USD and 583.7 million USD in the prior period.
However, as the group was forced to exit the American market last October, this figure does not reflect PartyGaming's ongoing business after the tightening of anti-gambling laws by the US authorities in late 2006.
Europe, the Middle East and Africa are now the main focuses of attention for PartyGaming.
The group said, "Trading patterns since the year-end have seen continued recovery in poker and casino revenue, in line with the board's expectations".
Mitch Garber, Chief Executive said, "While regulatory uncertainty continues in some territories, our continuing operations are in excellent shape and we have made a solid start to 2007".
Shares in PartyGaming PLC closed on Wednesday at 36.5 pence, valuing the business at 1.44 billion pounds. The company originally floated on the FTSE in June 2005 at 116 pence.
Ed Note: Keep your bank roll in the black by when you download Titan Poker and collect $50 totally free