Neteller Pulls Out of Canada and Turkey

Tony Bromham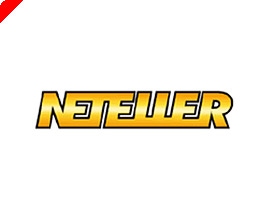 In a fresh announcement today, Neteller plc, the online payments processor of choice for online gamblers and poker players, has stated that it is withdrawing from serving the gaming markets in Canada and Turkey.
Neteller says it has come to these decisions following an assessment of the "risk profile and status" of the markets it serves. Neteller says that recent actions by regulators, payment processors and online gaming operators have "increased the uncertainty around certain activities related to online gambling in some jurisdictions."
Following this assessment, Neteller's directors decided that the risk to their ongoing business in Canada and Turkey has increased and, consequently, Neteller will no longer process transfers related to online gambling sites on behalf of resident customers in Canada or Turkey.
The details affecting customers in each jurisdiction are:
Canada
Neteller will cease processing online gambling related transactions for Canada-resident customers with effect from 12.01am MST on Monday, 9th April 2007.
As of today, Monday 26th March 2007, at 12:01am MST, Canada-resident customers were no longer able to deposit funds using Neteller's InstaCASH service either directly or from any online gambling site.
However, Canada-resident customers will continue to be able to use their e-wallet accounts for non-gambling transactions, including peer-to-peer and pre-paid debit transactions.
Customer funds, including those of Canadian residents, are held in a pooled, segregated trust account and will be available for withdrawal by customers, on demand. Canadian customers will continue to be able to use their e-wallet accounts for non-gambling transactions.
Turkey
In light of recent legislation passed in Turkey on 28th February 2007, which prohibits certain forms of online gambling to be offered by any "unauthorised" domestic or foreign company to citizens in Turkey, Neteller has decided to implement a "voluntary phased withdrawal" of the payment services related to online gambling that it offers customers to the Turkish market.
Local bank deposit options for Turkey-resident customers were withdrawn on Friday 9th March 2007.
Neteller has ceased processing online gambling related transactions for Turkey-resident customers with effect from 6.01am GMT today (Monday 26th March 2007).
Turkey-resident customers will be able to continue to use their Neteller e-wallet account for any non-gambling related money transfers and withdrawals.
Customers located in other parts of the world are not affected by this change, and Neteller continues to service these customers in the normal manner.
Effect on Neteller business
Neteller says that the resulting lost business in Canada would likely have "contributed significantly" to its revenue and profitability during 2007 and that this loss of business will have a "material negative impact" on the group's results for the full year ending 31st December 2007. It says however that the Turkish business of the group is much smaller and the impact will not be felt the same way.
Following previous staff cuts in its Calgary operations following the US withdrawal, Neteller thinks its base there is "appropriately sized" to handle the remaining non-North American business of the group, which will continue to focus on the growth markets of Europe and Asia.
For investors in Neteller who currenty cannot trade their shares due to the ongoing suspension on the stock market, this latest setback is hardly good news.
Neteller says:
"The group's shares will continue to be suspended from trading on AIM in view of the continuing uncertainties the group faces. Further announcements will be made as appropriate."
Ed note: UK Poker News readers can qualify for the WSOP Main Event in Las Vegas through our exclusive WSOP Freerolls. Try downloading GNUF Poker and play the Poker News/GNUF $12,000 WSOP Freeroll. If you don't, it just makes the exclusive field smaller for those that do!