Neteller Signs Agreements For Return of Funds to US Customers

Tony Bromham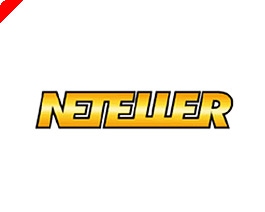 Neteller plc has signed agreements with the United States Attorney's Office for the Southern District of New York ("USAO") and Navigant Consulting, Inc. ("Navigant"), a forensic accounting firm, that outline terms and a timeline under which Neteller will work toward the orderly distribution of funds to its US customers.
Under the agreements, Neteller says it anticipates that "within the next 75 days" it will be able to announce a plan by which the funds will be distributed to US customers. Navigant will also provide a report to the USAO on Neteller's current financial condition.
Neteller Group President and CEO, Ron Martin, said:
"We continue to be committed to returning funds to our US customers and working with the US Attorney's Office. Progress, while not always visible to the outside observer, has been steady and these agreements mark a milestone in the process."
Prior to the signing of these agreements, there was a lot of uncertainty for US customers whose funds were trapped in their Neteller e-wallet accounts. On 8th February 2007, Neteller had said that it was in discussions with the USAO to manage an orderly return of funds to US customers and that it was contemplated that a forensic accounting firm would be engaged, at Neteller's expense, to assist in this process and to examine the Group's financial position. The first step in this process appears to have happened now but there seems to be some way to go.
Neteller says that it is "continuing to cooperate with the USAO's investigation, under the advice of its legal advisers and in accordance with court orders in the Isle of Man." In the meantime, the only consolation Neteller is able to offer to its US customers and, for that matter, its investors who hold shares that they cannot publicly trade at present, is:
"Further updates with relation to the US situation will be made as soon as there are any material developments."
Ed note: There's still time to qualify for the €2,000,000 guaranteed Irish Open (with Live Updates from UK Poker News) by downloading Paddy Power Poker and grab a $101 bonus