Michelle Opts for a Purple Lounge

Tony Bromham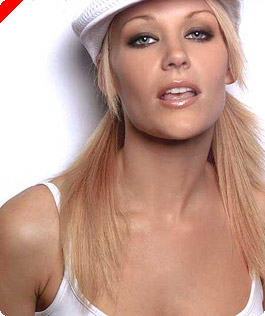 Stunning actress, model and TV presenter Michelle Orpe, best known in poker circles as a presenter on Poker Night Live on Sky TV, has now joined fast-growing lifestyle poker and casino room, Purple Lounge, as their new VIP Manager.
Michelle's main role at Purple Lounge will be dedicated to maintaining the excellent relations that this unique UK based poker room has with its existing VIP Purple Lounge players, as well as recruiting new VIP players.
This is a vital role because a VIP player at Purple Lounge can expect sumptuous rewards through its Quintessentially programme of worldwide concierge benefits wherein the best seats in the house are available to members whatever the event – top fashion shows, restaurants, sports meetings, rock concerts, and so on.
Michelle Orpe fits the "lifestyle" bill at Purple Lounge to perfection, with a background to match. She has been involved in TV presenting, acting and modelling, and amongst her CV highlights are over 400 hours of live TV presenting, including lead presenter of Poker Night Live. She has recorded TV work such as Power Racing TV, Euro Drag Racing, various Sky Sports programming, Men & Motors TV and Channel 5's Rem Con Raiders. She has also been involved in acting in various TV and corporate productions and performed voiceovers on commercials. On top of all that, she can dance and model!
Michelle sounds like the kind of person a VIP would like to meet!
Thanks to her Poker Night Live involvement, Michelle is now a competent poker player with an excellent knowledge of the game.
The Chairman of Purple Lounge, Chris Gorman, says:
"We're delighted to welcome Michelle to the team. Michelle's experience with poker players of all levels means she will be useful in helping to identify the exact type of tournaments, incentives, prizes and playing experiences that VIP and regular poker players find attractive."
Ed note: You too can become one of Michelle's VIP's and earn a whopping $1,000 match bonus when you download Purple Lounge Poker through UK Poker News