PokerNews Players Cash In at MANSION

Paul Sandells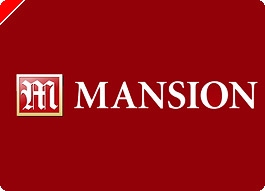 The MANSION $100k guaranteed daily tournament is set for a shake up. With Australian and Asian players coming to the fore, early start times for select days will be launched. That won't stop PokerNews players from enjoying the value in this big money competition, though.
As of Monday, the $100k daily is set for a new start time on select days. British players need not worry though, the 20:00 GMT start time will remain for Tuesdays, Thursdays, Saturdays and Sundays each week. However, an earlier time of 11:00 GMT awaits $100k guaranteed fans on Mondays, Wednesdays, and Fridays each week.
This appears a clear move from MANSION toward attracting southern hemisphere players. British "stay at home" on-line pro's might also be licking their lips at the prospect of playing in this event three times a week, during the day. Few tournaments of this size exist at this time of the day. Will the average $49,000 overlays still exist at 11am? Well, I guess we'll find out on Monday morning!
Here at PokerNews, we clearly have a knowledgable base of readers visiting our pages. Two referrals from our network have already won the $100,000 guaranteed tournament. Player "Tcarrico" has scooped up the $24,000 first place prize and four others have been unlucky seconds, each winning $15,000.
The other winner from PokerNews happens to be your Editor and writer of this story. Playing under the nickname "MrMoves" I was lucky enough to land the spoils in the $100k guaranteed in February. I'm still being congratulated by players today, such is the popularity of this tournament. If a lucky fish like me can land the big one, then anybody can!
MANSION have recently sent me some incredible figures regarding PokerNews players in the $100k guaranteed. Collectively you guys (including me) have won $284,550 since the launch of this event at the start of 2007.
In the 71 days since the tournament started, MANSION have given away a cool $3,500,000 in overlays. An average of $49,765 is added each day!
Ed note: If I can win the $100k guaranteed then so can you! Download Mansion Poker today and we'll boost your deposit with a $1000 bonus.