Grosvenor UK Poker Tour Event Three: Cardiff

Richard Prew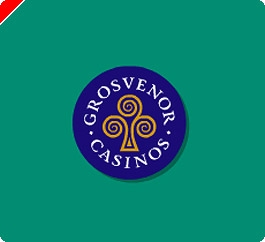 Following the two initial events of this significant new series in Bolton and Walsall earlier this year, won by Praz Banzi and Jerome Bradpiece, the third event of the GUKPT was held in Cardiff this past weekend. This event attracted a sell-out 320 competitors split over two day ones each paying £1,000 or winning a satellite seat to battle for a first prize of over £95,000, significant added value and a seat into December's Grand Final for the winner. The field comprised all the European household names and then a large number of qualifiers.
Once again the structure was attractive with 10,000 starting chips and a one hour clock accompanied by the relatively early introduction of running antes. At the end of the first two days 93 competitors advanced to the combined field for Saturday's Day Two. Day 1a saw a quite remarkable play with the prodigiously talented Praz Banzi passing K10 face up after the river, the flop being K 10 10! Amazingly this was a correct pass as his opponent showed KK for the overfull to Banzi's underfull. Chip leader at the end of day ones was local player Roberto Romanello followed by Swede Robert Forsman, London EPT winner Victoria Coren and ahead of a host of threats such as Jeff Duvall, Roy Brindley, Dave Colclough and Steve Jelinek, all in the top twenty of the chip counts.
Day Two saw the field play down towards the final table. Action at the start of the second day is usually brisk as short-stacks look to progress and as the blinds become unplayable if they do not. In common with previous events this happened in Cardiff, with the field halving in the first three hours of day two.
Roberto Romanello continued to show his class. He has a very distinctive game. Not merely aggressive he is a master of speech-play (that usually succeeds in achieving exactly what it is intended to do ) and steal re-raises that combine, when he is on song, to make him very difficult to play.
Although the likes of Simon Zach, Jelinek, Romanello and Brindley stayed near the head of affairs two lesser known players Steve Craig and Elliott Bowker, a high stakes online player, were chip-leaders as the field neared the bubble around the 30 runners left mark.
As the day neared its end 12 players remained. Down to the felt after the bubble period Southampton player Hoss Parhazkar made a great recovery to exceed 480,000 chips ahead of Craig, Bowker and Kayshan Muthy.
On the final day, the three players not to make the final were Vicky Coren, Andrew Feldman (cruelly outdrawn by Roberto Romanello after raising with AJ, making a great call of a big re-raise setting him in with A9 but seeing a nine hit the flop) and Roberto's brother Anthony Romanello.
This sent us to the final with chip-counts as follows:
Hoss Parhazkar – 623,500
Kayshan Muthy – 508,500
Roberto Romanello – 496,500
Steve Craig – 449,500
Elliott Bowker — 422,000
Simon Zach — 253,500
Michael Greco – 167,000
Dave Smith – 129,500
Ian Nelson – 89,000
The final saw blinds begin at 7,000/14,000 with a 1,000 running ante. Ian Nelson (3rd in GUKPT Bolton) doubled up through Muthy (who qualified online on William Hill) on the first hand and there followed a long period with all nine players still at the table
The first exit came in dramatic circumstances when Muthy and Parhazkar clashed. On a flop of KQJ rainbow Muthy check raised Parhazkar all-in and was met with an immediate call. Parhazkar had JJ for bottom set whilst Muthy flipped AA,. When he did not improve he was out in 9th leaving Parhazkar a dominant chip leader with 1.1m chips and his nearest pursuer – Romanello — with under 500,000.
Nelson was the next to depart, in 8th, at the hands of Greco as the blinds rose and Nelson made no further progress he was forced in with K7 off and eliminated by the DTD sponsored player's A10 off.
Romanello then knocked out Bowker in 7th. Bowker raised with QQ, Romanello calling in the blinds with A10 to see a 10,10, 3 flop, check-calling (accompanied by a verbal masterclass) and then check calling Bowker's all-in on a blank turn.
Simon Zach had become a touch frustrated with his lack of cards and opportunities to take on the bigger stacks and eventually tired of Romanello's aggression steal re-raising over the top of a raise with A5, to see Roberto call with 88, which held up. Zach departed in 6th.
Dave Smith had hung on doggedly for several hours when he pushed his last 100,000 in with blinds at 10/20,000 with two pair on the turn against Greco. Greco's pair of nines exceeded Smith's pair on the board to knock Smith out 5th.
Parhazkar had lost some ground, mainly to Greco and Romanello but made that back when knocking out Steve Craig in 4th, flopped two pair versus top pair and a gutshot straight draw on the turn when the money went in.
Three left, and Parhazkar was the chip leader from Greco and Romanello, 1.4m to 900,000 each. Parhazkar turned down talk of a deal and they carried on, blinds capped at 25,000/50,000. Two hours later, after tight play, all three still remained. At this point a deal was agreed with each taking £50,000 and then playing for the remaining £32,000 and the £10,000 added money and seat into the year end Grand Final. Greco and Romanello then clashed, Romanello's 99 out-drawn by Greco's AJ hitting Broadway on the turn to knock Roberto out in 3rd.
Heads up saw Michael Greco triumph with a two pair on the turn surviving against Parhazkar's up and down straight draw to give the actor and poker player the GUKPT Cardiff title.
Ed note: Download Titan Poker and we'll top up your bank roll with $50 FOR FREE!