Andreas Hoivold Wins at the EPT: Dortmund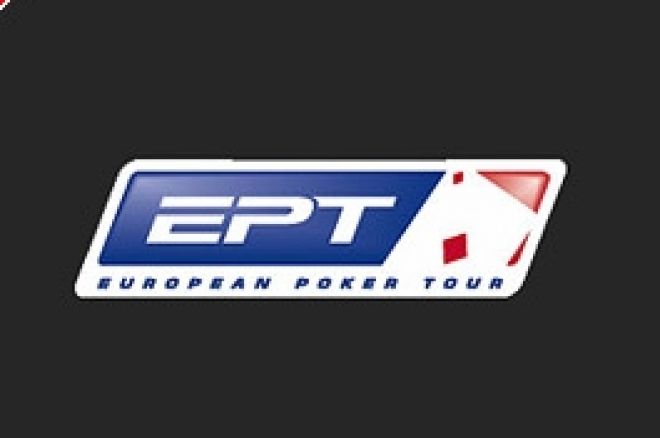 If the name is familiar to you then you're probably a fan of the Poker Million TV series. Andreas Hoivold, from Christiansand in Norway, entertained the UK at the Poker Million final last December. Now Hoivold has won an EPT title despite turning professional only seven months ago.
Over on Pokernews.com our European updaters, Barry Carter and Nicky O'Donnell, brought European Poker Tour fans all the action from Dortmund last week. A huge field, containing many big name stars, generated a massive prize pool for the first EPT to be played in Germany. At around midnight on Sunday evening the event came to a conclusion and forty eight players left Germany slightly wealthier than when they arrived. Some very much more wealthier!
With twenty players remaining the field still contained a whole host of stars from the world of poker. Ben Grundy, the fearsome Jonny Lodden, Erik Lindberg and Andreas Hoivold were well in contention. Hoivold was an unlucky 3rd in the 2006 Poker Million, but the smiling Norwegian's fortune was in better shape here as he ran riot in the closing stages to claim the EPT Dortmund title.
With the superb looking trophy in one hand and a suitcase containing almost $900,000 in the other, Hoivold was grinning like a Cheshire cat as the media pressed him for a quote.
"Pocket change!", he exclaimed, when asked about the huge pay day, much to the amusement of the watching poker press. Perhaps the standard of living in Norway is even better than we originally thought!
The final ten players were
1 $881,398 - Andreas Hoivold
2 $498,410 - Cristiano Blanco
3 $291,176 - Sebastian Ruthenberg
4 $221,661 - Gunnar Rabe
5 $182,313 - Jacob Rasmussen
6 $142,965 - Erik Lindberg
7 $112,404 - Nicolas Levi
8 $79,090 - Thomas Fougeron
9 $48,661 - Christoph Steihler
10 $48,661 - Philip Yeh
PokerNews.com will be at the next EPT event in Warsaw from Wednesday 14th March. Stay tuned to your favourite poker web site for the very best coverage.
Ed note: Do you want to play in a big money live tournament? How about the WSOP main event in Las Vegas? Qualify for free with Team PokerNews when you download Full Tilt Poker