The Best Poker Show on TV?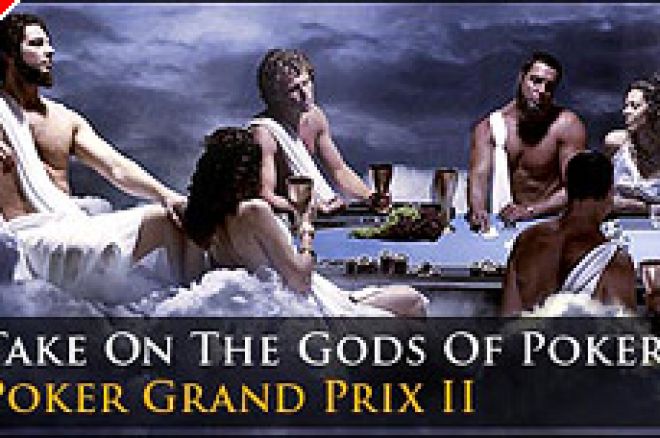 With all the poker programming that is spread around on TV, mostly on cable and satellite, the overall quality can best be summed up as "average bordering on ropey"! Because of that, when some real quality emerges, it shines like a diamond.
In this writer's opinion, after watching the edited highlights of Heat 2 of the William Hill Grand Prix II, this TV Tournament represents one such example of superior poker programming.
These tournaments can currently be found on Sky Sports 2 (channel 402) on Tuesdays at 10pm and repeated at various times on Sky Sports 1 and 2 over the following 24 hours.
Why does this series stand out?
It seems to this writer to be a perception of "quality poker". For a TV-based single-satellite format, it apparently has a slow blind structure more in keeping with multi-table events and therefore encourages post-flop poker play that the professionals excel at. Consequently, the Grand Prix shows seem to contain more fascinating and insightful poker play rather than a feast of aggressive moves and all-in manoeuvres. Also, and perhaps crucially, each heat is an eight-player satellite, not six.
Furthermore, it is aimed primarily at poker professionals paying their full buy-in of £6,000 (in dollar terms that is higher than the WSOP Main Event). The structure of the event is designed to attract the top professionals as much as the money on offer, which is a guaranteed £500,000 pool, these days as good as a $1,000,000. William Hill have added £164,000 sterling to the event too.
Whilst there is one, and occasionally two, internet or live venue satellite qualifiers, their inclusion seems more of a passing nod to the "amateur" ranks, and means that the heats are for all intents and purposes between high-profile pros.
This perhaps differentiates the William Hill Grand Prix from the approach taken by the likes of Ladbrokes and Party Poker who appear to market their six-seater heat events at the "popular" end of the TV audience with the inclusion of an array of celebrity players from the entertainment industry, as well as a higher quotient of online qualifiers. This is not intended to be a criticism, merely highlighting a difference of approach with the latter companies more obviously targeting an online market.
Also, this in itself should not dictate whether the quality of the final TV programmes is better or worse than the others but, in the eyes of this writer, the William Hill Grand Prix stands out as riveting poker viewing. The reasons can be stated simply:
- Each heat is an eight player tournament rather than six, giving it a more measured pace in the preliminary stages.
- The blind structures are also slower allowing for greater poker play.
- The tournaments comprise almost a full table of top professionals rather than the odd two or three.
This week's heat did not disappoint. With a table comprising Pascal "Triple P" Perrault, Ross Boatman, Xuyen "Bad Girl" Pham, Willie Tann, Dave Colclough, internet legend from Norway Johnny Lodden, plus online qualifier Voitto Rintala (for the second year running!) and Broadway Casino Live Qualifier Marcus Bebb-Jones, there was sure to be some quality poker.
Norway's Johnny Lodden is feared throughout the online world, and he soon demonstrated that he can hold his own in good live company. That said, he lost a big pot to Xuyen Pham who made an exceptional play with 10 5 offsuit! Lodden found pocket aces at the right time to recover his low stack but he never looked back and eventually found himself heads up with Ross Boatman who showed why he is on such a good run himself. The heads-up contest, albeit severely truncated for TV, was an epic, lasting over 100 hands. Johnny Lodden wore Boatman down and demonstrated in no uncertain terms why he reigns supreme on the net.
Ross Boatman will get a second chance to make the final when the semi-final is aired. He will be appearing with the irrepressible Tony G who was second in heat 1, incredibly behind the one online qualifier Bo Sehlstedt. So, who came to grief in that heat? No less than John Shipley, Dave "Devilfish" Ulliott, Peter Roche, Luke Patton, Juha Helppi and Steve Vladar.
Next week's heat sees reigning Grand Prix champ, Phil "Unabomber" Laak in action. That should be great fun and plenty for the resident commentators, EPT London Champion Victoria Coren (who has the voice to keep a gentleman seated at the TV) and Barny Boatman, to chew over.
Ed note: Play quality poker and earn £25 cash in five hours every single month when you download William Hill Poker