2% Tax Rate in UK for Online Gaming Companies?

Tony Bromham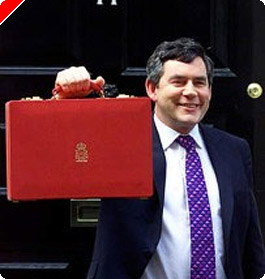 A leading British newspaper has reported that the UK Government is preparing to announce radical low-tax rules for online gaming companies in the hope of enticing them to obtain a gaming licence in the UK.
The Daily Telegraph's financial pages included the report – without declaring its source - which says that the Chancellor of the Exchequer, Gordon Brown, is to use the occasion of his forthcoming Budget proposals to enable online gaming companies to be granted a UK gaming licence and yet remain located offshore for main tax purposes. The only requirement would be for the companies to pay a nominal tax fee, perhaps as low as 2% or 3%, known as Remote Gaming Duty. In this way, the gaming companies would also not be liable for Value Added Tax.
The Government would dearly like to be in a position to both regulate and tax this high earning sector of the world economy, especially given how instrumental British people and the London financial sector have been in its development in recent years.
The current state of play in the industry, notwithstanding the difficulties it has faced in the US market, is that lucrative profits are still being made by the major players such as 888 Holdings and Party Gaming, both quoted on the London Stock Exchange. Those and many other online gaming companies' centres of operation are located in places, such as Gibraltar, Malta and Antigua, whose very economies rely on a mix of tourism and financial services to survive. The companies have no incentives to relocate to countries that are high in regulation and "red tape".
In its report, the Daily Telegraph referred to the fact that, from September this year, these companies will be allowed to obtain a UK licence under the new Gambling Act 2005 but that none are prepared to relocate to the UK to do so while they face the prospect of a 40% tax charge on gross win.
The proposals outlined in the report would easily get round that immediate stumbling block, but will it be enough?
The Daily Telegraph quotes John O'Reilly, the head of online gambling at Ladbrokes plc as saying, "It's quite a breakthrough." He is also reported as saying that Ladbrokes could be interested if the rate was less than 3%. Ladbrokes' online gaming division produces profits of around £100m ($200m) and that could be worth up to £3m to the UK Government.
Ed note: Pick up a tax-free $50 when you download Party Poker exclusive to UK Poker News readers!