Paddy Power Poker gets a Makeover

Paul Sandells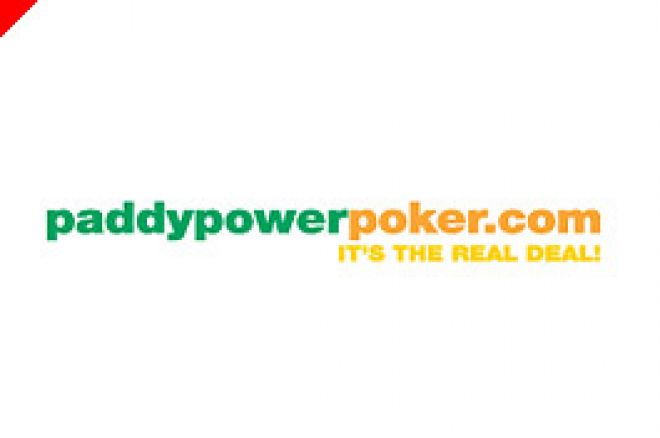 The boys at Paddy Power Poker have clearly spent too long watching 10 Years Younger on television of late. The Irish bookmaking giants have given their poker pages more than a lick of paint!
There is rarely a dull moment at Paddy Power Poker. Regular readers of UK PokerNews will be fully aware of the exciting and, to be frank, sometimes bizarre promotions on offer at this poker room. PPP is certainly one of the few poker rooms putting the fun back into online poker.
So, it was with great interest that we learned of Paddy Power Poker's site makeover. Following their move to the iPoker network several new features and promotions have become available to PPP players.
Naturally there will be a new look feel to the poker tables and the lobby. First impressions are good. The room has a much fresher feel about it. There are plenty of other reasons to check out the new site and software, though. Some of which include:
Easier to filter and find games
Customisable game options (3D Avatars, Sound, etc)
Innovative tournaments (with added $50,000 bonuses)
C*A*S*H VIP Programme
Multi-micro-tables – players can play up to eight at once
Improved action buttons and slider-bet-bar
Private tables
Nikki Newman, Head of Operations at the Irish online poker room said, "We've worked long and hard to make the transition to the new software as smooth as possible for our highly-valued players. On 29 February players will be invited to upgrade to the new software and we've left a little present for each player on the other side."
"The site will look different, but better in my opinion. It is very intuitive and has a host of new features as well as retaining many of the old ones such as Irish Open satellites. We believe our players will take to it like ducks to water. And, of course, we wish them every success for the future."
Ed note: Have you been reading our LIVE UPDATES from the Premier Poker League? Tony G, Phil Hellmuth, Kenna James, Vicky Coren and Andy Black, to name but a few, are battling it out for a $500,000 prizepool!