Microsoft Releases Texas Hold'em Game – Just for Fun!

Tony Bromham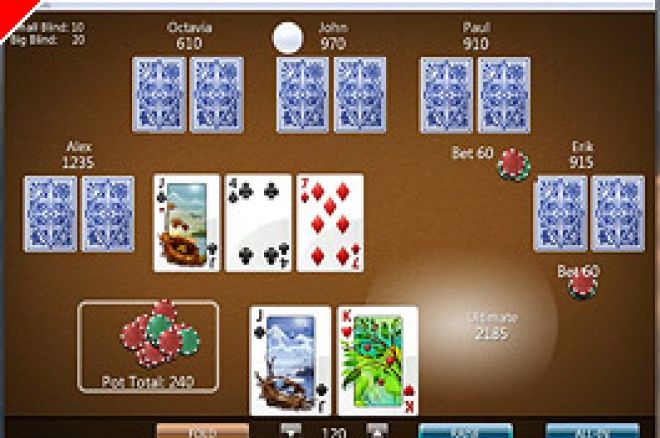 It is probably a little premature for the world's online poker software providers to take fright, but might there be an air of trepidation following the release of a play poker game in Microsoft's Vista™ launch?
Microsoft Vista™ is the successor operating system to XP, the first major launch in five years, following several delays in development. With new graphics and improvements to search facilities and security, it is equipped for high-end multimedia and gaming functions. Perfect for poker you might say.
Windows Vista™ Ultimate is the version of the new system that offers high-end digital home media and enterprise features and contains optional "Extras". One of these "Extras" is a no limit Texas Hold'em platform which enables you to play up to five computer-generated opponents, for play money. Microsoft even goes as far as to say, "Hold 'Em may cost you time, but your money is safe because the chips are not real."
This sounds like good politics in the current online gaming climate over in the USA! However, is this likely to be the end of it for Microsoft? A giant software company with a prototype of a product that is ideally suited to making a lot of money in a cash rich business like online poker? We can of course merely speculate, but Microsoft has always been adept at exploiting ready-made profitable businesses with its own expertise. We would hardly be surprised if there were further developments, especially with Microsoft being American in an industry lacking American tax-paying companies!
But, then again, who can say how the situation in the US will turn out? For now, though, the likes of Cryptologic, Playtech and Boss Media can rest easy. Microsoft's description of their little "Extra" goes like this:
"This Windows Ultimate Extra adds a popular poker game to your Windows Vista™ gaming experience. Hold 'Em sets you against the computer for no-limit poker fun. Hold 'Em may cost you time, but your money is safe because the chips are not real.
Hold 'Em uses Microsoft® DirectX® technology for smooth animated play and rich graphics. Users can change options to play against up to five computer players, set the opponents' skill level, and customize the look of the card deck and playing table. After you install this Windows Ultimate Extra, Hold 'Em will appear in the Windows Vista Games Explorer."
Shuffle Up and Deal!
Ed note: A rich gaming experience can be yours when you become a Poker Pro For A Year and get sponsored in four of the biggest tournaments around the world.