Microgaming Celebrates Fourth Birthday

Paul Sandells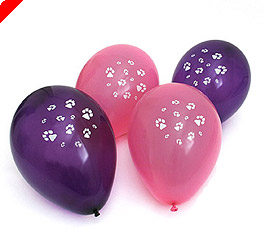 Microgaming is four years old in March. To celebrate this milestone the popular poker network have launched two groundbreaking prize promotions based on the power of four.
Four years may not seem like a very long time. The World Cup is held every four years, as is the Olympics and various other sporting events. Most sports fans can remember the champions of four years, or more, ago. However, can you remember what choices you had for online poker back in the early months of 2003?
Perhaps you can or perhaps you can't remember what you had for breakfast!
Microgaming has stood the test of time. Four years of successful trading in the world of online anything is a great achievement. Four years successful trading in the world of online poker is a minor miracle.
To celebrate, starting on the 1st March, Microgaming has announced $400,000 of Magic Hand Free-rolls. They will reward participants in each 40,000th hand. Players must be playing a real money ring game and participants of the qualifying hand will be entered automatically into a free-roll $100,000 tournament.
In a second four celebration, Microgaming will increase the guarantee for the headline monthly MTT from $250,000 to $400,000 and will move the tournament to March 18th.
Roger Raatgever the CEO of Microgaming said, "Reaching our fourth anniversary is another landmark moment in our development and we are very proud that in just a few short years we have built the market leading poker network. This success has come from our ability to provide a variety of tables for all levels, as well as complete independence – ensuring operators retain 100% ownership of their players. Combine that with one of the most aggressive tournament schedules on the web and we have a winner. We look forward to celebrating many more exciting landmarks in the future."
Ed note: Download Bet365 Poker and pick up a huge $500 deposit bonus whilst you take part in Microgaming's fourth birthday celebrations