Live Tournament Updates come to UK PokerNews

Paul Sandells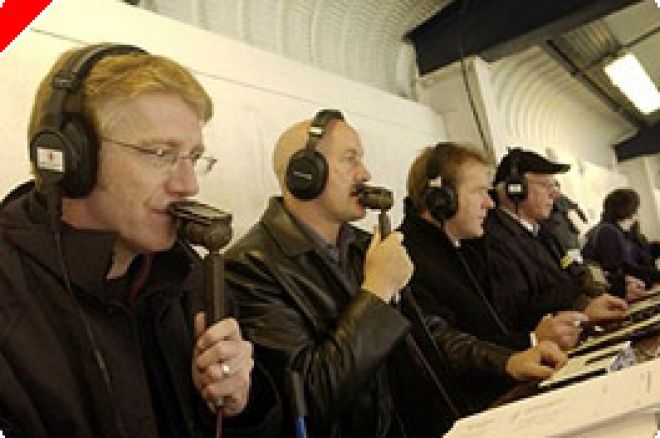 Here at UK PokerNews we bring our readers the very latest news from the UK and world poker scenes. However, from Monday, we will launching our brand new live tournament reporting system. We think you'll love it.
Regular readers of our parent site will have noticed the superb coverage of the Aussie Millions we provided recently. Detailed live updates kept readers on the edge of their seats as the tournament progressed. We didn't stop there, however. Our world class reporters brought our readers high quality photos and excellent audio coverage of all the action. Quite frankly, Aussie Millions fans never missed a thing!
Now live tournament updates have arrived at UK PokerNews! Gone are the days of trawling through pages and pages of mundane and irrelevant posts. We won't waste your time because we don't use filler. You'll get all the action as it happens via our superb live updates interface.
Our staff are experienced poker players and journalists. We know what our readers want to see and we promise to deliver that at every live tournament we update from.
Alright, so that's enough blowing of the UKPN trumpet. I said we're starting from Monday and you're probably wondering where from, right? We'll be heading down to the Maidstone Television Studios to cover the Party Poker Premier Poker League. That's right you can catch all the action from this future televised event here first.
All the big guns will be firing in Maidstone: Dave "The Devilfish" Ulliott, Phil Hellmuth, Juha Helppi, Tony G, Roland De Wolfe, Andy Black, Ian Fraser, Kenna James, Kirill Gerasimov, Liz Lieu, Vicky Coren and Eddy Scharf. A very exciting line-up I think you'll agree!
This seven day event requires stamina, not only from the players but from our updater too! So we've brought in a real diamond for this week long poker-a-thon. Nicky 'The Diamond' O'Donnell will be your updater for the duration of this tournament.
So, if you're looking for action this coming Monday the 26th. Log on to UK PokerNews Live Updates. You wouldn't want to miss the latest Hellmuth blow up or Tony G. rubdown, would you?
Ed note: There is $100,000 guaranteed every evening at 8pm at Mansion Poker - with $40k-$50k overlays every evening, what are you waiting for?