Free Cash February

Paul Sandells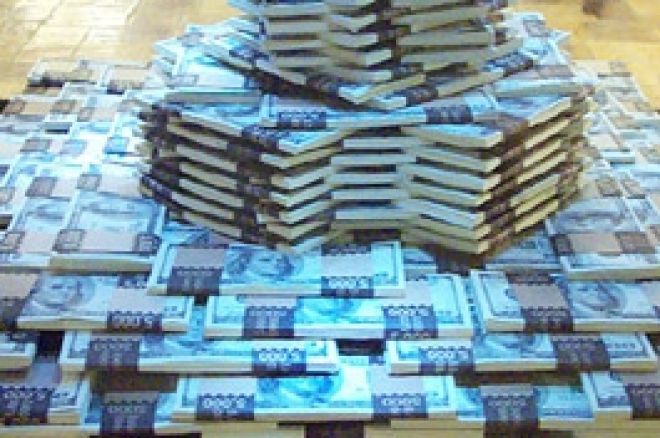 UK PokerNews, your leading poker news and information resource, has agreed yet another free cash deal for our readers this February. New players to VC Poker can now pick up a cool $35 for free or select a massive $1000 deposit bonus.
The free cash just keeps rolling out of UK PokerNews. Our readers are our priority, so we're always hunting around for the very best deals for you. Our marketing boys worked flat out in 2006 to keep your bank roll in the black. 2007 will be no different with hundreds of dollars worth of free poker cash available to all our loyal readers.
This February our good friends at VC Poker have extended their free cash deal from January. Until February 22nd all new VC Poker players can choose between an awesome $1000 deposit bonus or an incredible $35 for free, no wagering requirements, no strings attached. What a great time to try VC Poker for the first time!
Don't stop there, we've got free cash at plenty of other online poker rooms.
This February boost your bank roll with these hot offers:
- Party Poker will give all new players from UK PokerNews a massive $50 for free, no catches. Just follow the step by step guide, by clicking the Party Poker link, and pick up your free 50 bucks.
- Titan Poker are just as generous! This superbly user-friendly online poker room are handing out free $50 bonuses to all new players from UK PokerNews.
- Tony G won't hand you a rub down at his new poker room. Instead, he's giving all new players a huge $75 free cash bonus. No catches, no rub downs, just a healthy boost to your poker bank roll from the poker bad boy.
- VC Poker as we've already mentioned, have $35 free to all new players. Has there been a better time to try VC Poker? We don't think so.
That's in excess of $200 in free cash this February from four great online poker rooms. The bonuses don't end there, however. Take a look at our in depth poker room reviews and you'll find some enormous deposit bonuses, many of which are exclusive to UK PokerNews readers.
Ed note: Try Titan Poker this February and start your free cash hunting with $50 here