Everest Poker Reveal European Online Poker Survey

Paul Sandells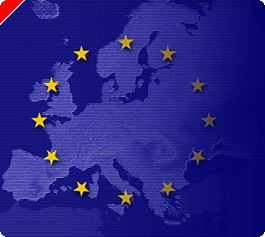 Top online poker room Everest Poker has revealed the results of an in depth survey covering poker players from Italy, France, The Netherlands, Sweden, Spain and Germany. Everest Poker commissioned Jupiter Research to conduct the survey, the results of which were revealed today.
In an attempt to understand the behaviour and attitudes of poker players throughout Europe, the Everest Poker survey gathered information from individuals from six countries. The survey is believed to be the first poker-specific survey on European players published to date.
Poker, it appears, is a still a male dominated game. Over 70% of the players surveyed were male. This rises in to 80% in Spain and Italy. France attracts the most female players with 34% of those surveyed from the country being women.
A little over 30% of those questioned were between the ages of 25 to 34. However, in Germany the popular age range was 35 to 44. 32% of Germans fell into that category. Older poker fans were getting in on the action too with 10% of players aged 55 or over.
Down to the business of money and, according to the survey, the average household income of European poker players is below 35,000 euros per year.
Work wise, European poker players head out to a variety of jobs. 7% of Dutch poker players work in Education whilst a huge 18% of Swedish players gain their income from the same industry. 11% of the Spanish players work in the travel, recreation and hospitality sector, whilst 5% of Italian poker players surveyed work in Retail.
Players across these six countries enjoy playing online poker four times a month on average. The main motivation for these players was the fun aspect of the game. Only 28% stated that they play poker online to make money. Evenings and weekends are the most popular times to play.
Finally, when asked to assess their own skill levels it appears Europeans are quite a modest bunch. 20% of Dutch and German players said their standard of play is below average. Only 8% of respondents from each country considered their poker skills to be above average.
Ed note: Everest Poker is one of the fastest growing poker rooms in Europe. Download Everest Poker today and we'll give you an extra $50 on top of the standard $100 bonus