Everest Scales the Heights of Poker

Tony Bromham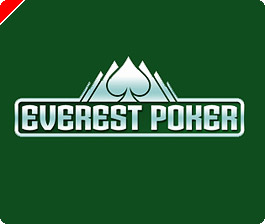 In the clearest signal yet that the multi-lingual community is taking up the online poker reins, Everest Poker has leapt to number 4 in the table of cash games traffic, fast catching up with Pokerstars, Party and Full Tilt!
The latest traffic numbers from PokerSiteScout, which describes itself as "the definitive source for online poker traffic reporting", show that the Everest Poker online poker room has the fourth highest numbers of cash game players active at the tables, surpassed only by three of the long-established names in poker, Pokerstars, Party Poker and Full Tilt Poker.
This statistic is based on average numbers of players over the most recent seven days of play, so there is no question of statistical abnormality based on one moment in time.
Even more impressive from Everest's point of view is that it has achieved this without ever having a US player base, unlike Pokerstars and Full Tilt which are currently still serving the uncertain future that is the US market. Meanwhile, Party Poker, which used to be the grand-daddy of the poker player population, having lost a huge proportion of its market when it withdrew from the US, is still big enough to hold its own in second spot.
It seems reasonable to conclude from the numbers that if the heat applied to online gaming in the US increases yet more, Everest and its European-focused rivals will stand to gain further.
Everest Poker, unlike its namesake Himalayan mountain, has formed in a very short space of time from little more than a start up operation two years ago. Now, if the figures are to be interpreted correctly, it is the online poker site of choice for the multi-lingual community of Europe. As Everest Poker says:
"This position makes clear our stance on being a multi-cultural contender, bolstered by our site and software translations in over 10 different languages (with more to come)."
We at UK Poker News believe that the English speaking poker playing community is missing out on a huge pool of potential playing opponents. We hear from many players that the standard of play in their usual rooms has increased over the years and that there are less numbers of "easy" opponents. Well, no more excuses on that front! Here is the fourth busiest online poker room full of players from France, Germany, Sweden and many other nationalities all waiting to give you a game!
But you would be wrong to think Everest has only cash tables. In fact, it has an abundance of low buy-in tournaments and a high number of satellite qualifiers to the big events like the EPT and WPT Main Event tournaments.
In addition, Everest is currently running its big 2007 event, the Everest Avalanche. This culminates in September when ten successful players will play live in a secret location for a $1,000,000 prize pool!
Avalanche qualifiers are going on right now so if your bankroll is not a big one, there are plenty of opportunities to make your way up from first base. Daily Round 1 and 2 low-level buy-in qualifiers can get you into the monthly Round 3 satellites. The next one of these is on 24th February! The successful qualifiers from these Round 3 monthly tournaments enter a $5,000 buy-in online final on 15th September 2007. The top ten from that event get to travel for the big one.
It won't just be you going! The ten finalists will be able to take one guest along and be treated to some well-known Everest Poker hospitality for a weekend of high-roller luxury.
So, whether it is cash games with an abundance of new poker players or qualifying satellites for big prizes and exotic trips, Everest Poker has it all.
Everest is aiming to be king of the hill.
Ed note: UK Poker News will add another $50 to the usual $100 new deposit bonus when you download Everest Poker and use our special code PNEWS2