A Quick Look Back Before We Move On! – Part 3

Tony Bromham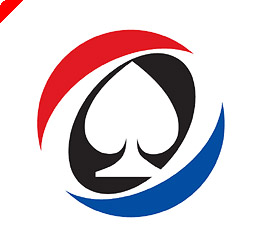 This is our third and final part of our round up of the major - or at least intriguing - news and events of 2006 that we covered at UK Poker News. We approached the end of September with the poker industry being buffeted here and there, but worse was to follow!
We awoke one fine weekend in early October to learn that some crafty politicians from across the Atlantic Ocean had performed a sneaky late Friday night trick of outlawing the funding of internet gambling accounts by hitching the law to the "Safe Port Act" that was guaranteed universal support from politicians. This was a hard blow to the solar plexus for two particular groups of people – those with a financial interest in the stocks and shares of online gaming companies and those who enjoyed a game of poker in the comfort of their own American home.
In London, where most of the quoted gaming companies were listed, there was meltdown in the financial markets for the gaming sector over the following weeks. Hundreds, perhaps thousands, of people in the rest of the world lost their jobs and the value of their investments, thanks largely to political ideology, while millions in America lost the right to partake of their chosen pastime. The internet forums seethed with indignation and the Republicans lost control of the Senate and Congress a month later. So close was the voting in some marginal States that several commentators suggested disaffected poker players might have swung the balance of the country! Meanwhile, at the end of October, UK minister Tessa Jowell criticised the US approach to online gambling as being akin to prohibition.
Back in the land of the free (the UK, in poker terms), Graeme Newman of London picked up $230,000 winning the second Ladbrokes European Online Championship Of Poker ("LEOCOP II").
Also, in October, newspapers reported controversy in a London-based celebrity poker event in which Shane Warne, famous Australian cricketer, was helping to raise money for his charitable foundation. It appeared that, unbeknown to Warne, the event also raised money for a British company with political connections; The hype also began surrounding the forthcoming new James Bond movie "Casino Royale". UK Poker News, in conjunction with Purple Lounge Poker, jumped aboard by offering tickets to the London Premiere screening in the company of Her Majesty the Queen.
The "Loose Cannon and VC Players Lounge" membership-only club opened in London with VC Poker adding £5,000 to a special new members Grand Prix poker tournament series.
Meanwhile, the online gaming jungle got rougher "post-USA". Pokerstars decided, like several other privately-owned companies, not to pull out of doing business with American customers during the nine-month window before the banking laws are written, unlike their publicly-quoted rivals at Party Poker, 888.com and Sportingbet, to name a few.
Tribeca Tables and Tain Network merged operations in Europe; Neteller, the major poker "e-wallet" of choice, opened separate offices in Denmark and Sweden, but confirmed it would comply with US law; Betfair opened an online casino and a brand new poker platform, having departed from Cryptologic; Bodog bought out the beleaguered gaming operations of Betcorp plc (a victim of the US law change); Paddy Power Poker ended October with a host of big prize freerolls in honour of Hallowe'en.
In the land of glamour, Maxim magazine introduced a poker supplement for its readership; Bet365 Poker played out its billionth online poker hand; Celtic Football Club opened up its own online poker operation.
The 888.com UK Poker Open was won in Maidstone by Estonian Marek Kolk who was soon to become co-editor for our new sister website, Estonia Poker News. Estonia was one of several new European language sites opened by Poker News in the last quarter of 2006. We also had new offerings from Finland, Spain and Hungary in their own languages to add to the many already in place (see top right of this page for links).
Meanwhile, Roland de Wolfe made hay in Dublin winning that leg of Season 3 of the EPT. UK Poker News reported daily from there via Irish poker pro Nicky O'Donnell; Ladbrokes Poker announced, well in advance, its qualifiers for the January 2008 Poker Cruise; we also reported that some London Black Cabs were to receive "Cabvision" consoles enabling passengers to receive interactive poker lessons from Full Tilt professionals.
In November, Betfair announced that the inaugural Betfair Asian Poker Tour in Singapore was sold out with the expectation of a $500,000 first prize. That was eventually won by colourful professional Tony G who donated half his winnings to charity and his trophy to the Singaporean runner-up.
Other points of interest in November included the founders of Paradise Poker banking a further £20,000,000 from profit payments of the business that they sold to Sportingbet in 2004 before the industry fell about the latter company's ears; Tribeca Tables was snapped up by fast-expanding software group Playtech; 888.com announced they would be looking at opportunities to expand; Ladbrokes Poker announced a new upgraded software platform.
UK Poker News extended its offerings with a series by Barry Carter on poker and health, a weekend supplement by Nicky O'Donnell and the views of poker agent, "Catman", he of Sophisticats and Naked in Westminster fame.
Commercial deals forged ahead with Cindy Margolis signing up with Tropical Poker, while high stakes player David Benyamine hitched up to MANSION Poker; also, in a PR coup to appeal to the tabloids, Party Poker arranged for model Danielle Lloyd and boyfriend and professional footballer Teddy Sheringham to appear in the Party Poker European Open in Maidstone.
UK Poker News reported from the last leg of the Paddy Power Poker UK Tour at the Sportsman Casino; William Hill Poker decided to renew vows with long term partner Cryptologic and Victor Chandler received a betting and gaming licence in Argentina; giant US corporation Las Vegas Sands stated its intentions to open online poker in Europe; Cryptologic signed up UK online operation, DuskTilDawn Poker.
UK Poker News was at the Ladbrokes Poker Million V final in London to see Rajesh Modha take down a whopping $1,200,000 for the UK and throughout the year was able to offer many benefits to its readers, not least exclusive $50 free cash offers from Party Poker and Titan Poker as well as Aussie Millions $12,000 package freerolls and others besides.
We promise that 2007 will be even better!
Ed note: Start the year off with a gift of $50 cash when you download Titan Poker right here using code UKPNEWS.