The Sex Goddess, Poker Wars and Rake

Catman - The Poker Agent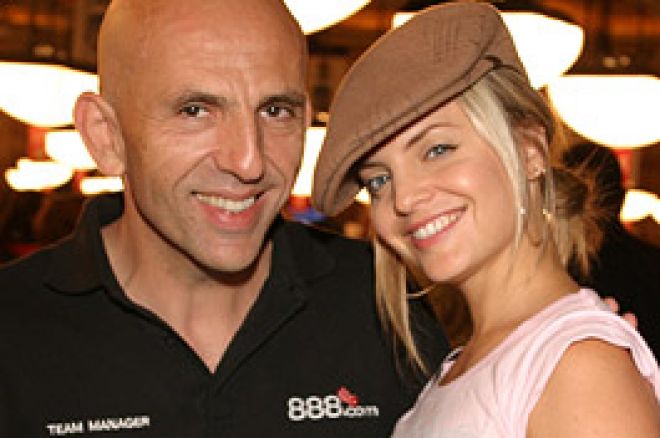 Happy New Year and the best of luck - or should I say "skill" - to all of you! 2007 will guarantee an exciting year in the world of poker. It will be a year of innovation and strategy aimed at capturing our imagination in the battle of supremacy of the European Poker Markets. It will be a war of attrition and, hopefully, finally the players will stand to benefit.
A Question of Skill
The year has kicked off with a nail-biting rollercoaster ride for many. The Gutshot Case is a battle that I now rate as Poker's "Most Historical Case" full stop. Derek Kelly, a man I know better than 98% of the poker community, is a master strategist; if anyone can do it, Derek will. As I stated in my last article, "If Gutshot wins, we all win". Poker will be a game of skill in European law, clubs will spring up like StarBucks, and poker will be sent rocketing forward instead of back to illegality. The complexities and morality of it all are not at issue, we want choice and the freedom to play the game when and where we want.
Yes, the poker industry has faced a setback with what I feel is a temporary prohibition of the game in the States, but the Americans' loss will be our gain for the next couple of years.
So it was off to Spain for the New Year, which I was fortunate enough to be able to combine with a few business meets in Gibraltar. When you next visit the Costa Del Sol may I offer you this advice, try the Selenza Spa Hotel close to Marbella where you can experience a sea water spa that will relax you as much as any game of poker.
Combine the T Shirt weather, Puerto Banus - where you will see many Ferraris and Bentley GT Convertibles - with a touch of poker and you have the nuts! I had very little time to explore the poker scene, never got to challenge the Marbella Kid, but did manage to play the Arctic Challenge against poker industry workers on the Rock of Gibraltar!
American Beauty
The Casino is about to become a block of flats, so I won't harp on about the lack of heating. As I sat there freezing my Kahoonas (Spanish word - Cojones) off, I was far away playing a heads up with the lady on the right. Apart from my "Mrs", Mena Suvari would be my first draft for any poker team. She is hypnotic in her charm, and I believe she would thrash many a rock with her enticements to call.
I met Mena in Vegas when I was looking after the 888.com Ladies WSOP Poker team, a job I was envious of myself having. Mena plays poker with the "LA Celeb" posse, closely allied to Phil Laak and Jennifer Tilly. Now, I know us English have a few celebs getting into the game, but the more you watch them, the more you realise that poker is without doubt a game of skill.
Poker, then women, are two of the most important priorities in many of our lives. So it is with this in mind that Purple Lounge and its very glamorous face have boasted sensational profits in their early days of trading. Chris Gorman and his team took FHM model dealers on tour in Scandinavia and the next trip is already planned. Now, Mena was "The American Beauty" in the iconic film of the same name; remember those roses? Glamour is a weapon I will do my best to promote in my strategy in the poker wars, that is for sure. Call me "Catman Bond" if you will. This year we must have fun with our poker, enjoy a little glamour and only win.
Loose Cannon Spectacular
"Rake" is something I will talk about, for legal reason, next week. My New Year's present to you is to let you know that on Tuesday 6th February, Roy Houghton's fantastic rake-free games room, The Loose Cannon Sports Bar and The VC Players Lounge will be celebrating its full-time opening schedule, inviting its members and the media to a Celebrity Launch with a $10,000 freeroll event. This is the club's real launch and, yes, he will allow a few celebs to play, including Teddy Sheringham, Alex Best and hopefully the ex-Miss Great Britain, the gorgeous Danielle Lloyd who I believe you can see in numerous magazines this week (yummy) and Celebrity Big Brother of course. I will be doing my best to assist them along with a major UK PR firm to make this a real red-carpet affair. My contribution so far has been to include some stunning bounty players, more of which I will tell you about next week.
Please let us raise our glasses and toast to a great New Year and Gutshot's Victory!
Ed note: Enjoy the glamour in poker by downloading Purple Lounge Poker and join their exclusive worldwide concierge service "Quintessentially"!