Is Poker a Sport? - Part 3

Barry Carter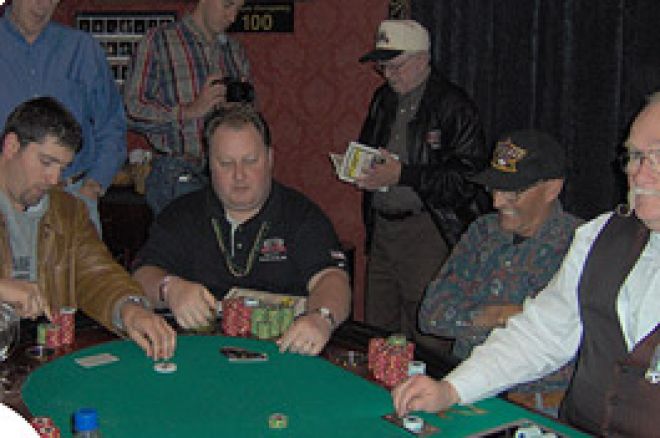 Ok, you may not buy in to the idea of poker being a sport, for some sport will always be a sweaty physical pursuit, a test of human endurance and limitations. The one thing that cannot be denied, is that poker is a spectator sport, in fact, it may be one of the greatest spectator sports.
Ever since we have been able to view a players hold cards on such groundbreaking shows like the World Poker Tour, poker has been a spectator sport. Not only do we get a peek at the players card, we take a very deep look into the players soul – we see how he reacts under pressure, we see how well he knows his opponent and we see what he looks like when he is lying.
Televised poker not only has introduced many a new player to the game (in fact Chris Moneymaker alone is probably responsible for 50% of the new players in the last 3 years) it has also helped the non poker playing majority accept and understand the game. Poker is everywhere these days, sponsoring TV shows, being played in major motion pictures and even on dedicated poker channels. Explaining my life as a poker player to my family was actually very easy once I got involved in the media side of things, because my folks recognised that poker 'was everywhere' and even admitted to watching it themselves.
At certain times of the day, assuming you have a full satellite TV privileges, you can watch poker on about 4 different channels simultaneously. World Poker Tour has a show, the World Series has a show, you can see celebrities play poker, if you stop up late you can see complete nobodies play on channel 4 and there is of course my favourite show for so many reasons, High Stakes Poker.
Not only is poker hugely popular on TV, youtube is getting thousands of hits a day for the best clips of all the poker shows (I think every player in the UK has seen Phil Hellmuths latest blowup on a show that hasn't even aired here yet).
These poker shows are not primarily airing on popular culture channels, they first air on sports channels, in this country Sky Sports and Eurosport both host major poker shows, and in the States poker is one of the single most popular shows on ESPN.
So not only does poker dominate the sports channels, it is perhaps the only 'sport' where the viewers definitely play the game they are watching. Sports like boxing and athletics are enjoyed by many but participated in by few, you might dust of the tennis racket or have a kick about in the park every now and then, but poker is easily accessible to anyone who has a deck of cards or an internet connection.
Because poker is easily accessible, it is the most undiscriminating of all sports. There are no barriers of age (when you are an adult), sex, ability or physical attributes, nor do poker players ever have to suffer long layoffs because of injury.
Sportsman have to retire when they are still relatively young men, but Doyle Brunson is still dominating the biggest games at the age of 73. In all physical sports men and women do not play in the same events, giving a stigma to female athletes, but in poker players like Jennifer Harman strike fear and intimidation into her male counterparts. Some sports like boxing and basketball are biased towards those blessed with size and strength, whereas a lot of poker players are in frankly terrible shape.
Finally, poker is the ultimate spectator sport, because the spectator can become the sportsman. I could watch World Poker Tour one week and the next week I could be on it. Poker is the only game in which a mega star and a punter can play in the same event on an even keel. Chris Moneymaker bulldozed through a field of poker megastars and captured the imagination of a million amateur poker players who wanted to do the same, now major final tables are inundated with unknown players.
Television ratings in general have dropped for poker shows, but they have dropped from colossal to just enormous. As long as major sports channels continue to show them, we have a case to say poker is a sport.
Ed note: How sporting does a $1000 deposit bonus and a seat at The Poker Dome sound? Download Mansion Poker and claim yours