Is Poker a Sport? - Part 2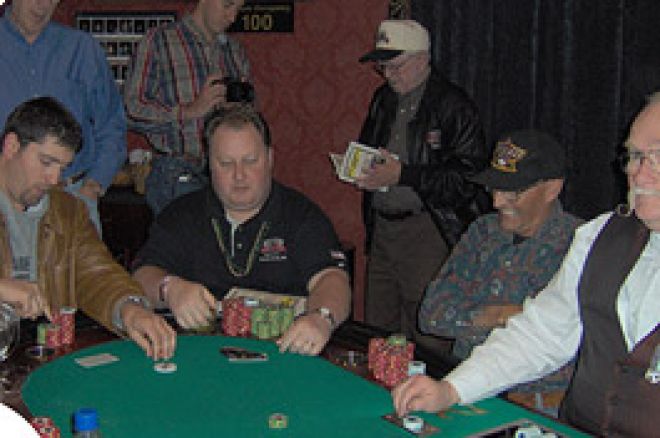 See, the thing is, I wanted this feature to be a bit like an essay, some impartial objective arguments for and against the headline question, I wanted it to be left open, quite ambiguous at the end but perhaps making some of the sport doubters rethink their viewpoint a little. All in all a nice little feature that would be as much fun to write as I hope it would be to read.
But unfortunately that can no longer happen, instead of making a structured entertaining read, I instead have to make a bold, biased and very aggressive statement:
POKER IS A SPORT!
Of course this morning I myself didn't truly believe it, then this afternoon I happened to chance upon the devastating news about the Gutshot court case, and now I have to believe it. The decision of a judge and jury have gone and classified poker as a pure gambling pursuit, they did of course accept an element of skill in the case, but to the headline hungry media on a slow news week, there is a real potential for a lot of stigma to get heaped onto this noble game of ours.
First we have the situation with online gambling in the states and now we have this high profile court case on our own shores. As big as it is becoming, as plentiful as the sponsorship and the television coverage, poker is very vulnerable right now. We have to defend our rights as poker players, and even if you don't agree with the idea of poker being a sport, it might be a good idea for us all to start thinking of it in those terms; to add conviction to our arguments that skill does indeed override the chance element of the game.
When you are doing well, you completely dismiss the element of chance in poker; you put your success down to good reads, strategy and judgement. When you have a bad run all of a sudden you are happy to remind everyone about variance, how you can do everything right and still lose because of bad luck, river cards and the stupidity of your opponents.
If poker is a sport, then it is probably the only one where a losing participant can put defeat down to a lack of ability in their opponent. No boxer can claim their opponent to be an amateur after they had been laid out on the deck, no football team manager can make accusation that the other team were stupid to take a winning shot at goal.
That's not to say that poker is the most unfair of sports. Boxing is one of the cruellest sports where a fighter can do everything correct and still lose, not because of a sucker punch in the last minute but because a panel of incompetent or unprofessional judges can still give the decision to the wrong man. If you don't follow boxing let me tell you, this happens a lot, in fact too much and is one of the reasons boxing is no longer a huge sport like it was up until the mid 1990's.
Football is another sport in which the participants can have a sterling effort rewarded with 2nd place all too often. A good friend of mine missed out on playing in an FA Cup Final because a linesman managed to misjudge and rule out a goal that was a clear foot over the line (I'm sure the football fanatics would be able to get out their stats books out and name that player and team by the time the rest of you finish this article).
Any sport has with it an element out that is out of the control of the participants, it will often take them by surprise and leave them gutted, in poker this happens all the time and being able to deal with disappointment and adversity is a mandatory trait of a good player. To be able to triumph despite the element of chance in poker again and again proves the skill element in poker. Johny Chan, Doyle Brunson and Phil Hellmuth did not win 10 WSOP Bracelets because of the way cards were shuffled, they did it by overcoming the way the cards were shuffled.
Ok, I think I've got that off my chest now. Next time I will hopefully will have got off my soapbox and get back to looking at poker as a spectator sport.
Ed note: Be a Poker Pro For a Year with 888 Poker and UK Poker News