A Quick Look Back Before We Move On! – Part 2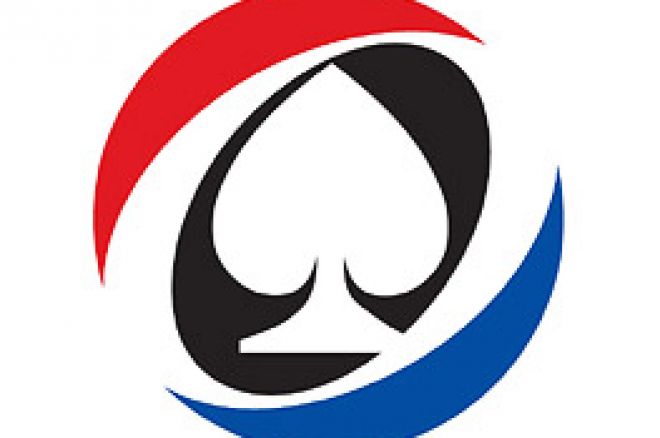 Welcome to the second half of 2006 – or at least a brief review of it before the new challenges ahead in 2007. The first half year was hectic in the poker world but few seriously believed that the world of online poker would effectively be cut in half by the end of September! So, here we will look at the last three months before the world fell in!
July kicked off with sun shining and Wimbledon tennis in full flow, while our friends at "A World of Poker", with Malcolm "The Rock" Harwood and Alistair "The Fox" Findlay at the helm, were busy launching their new poker TV channel. Some more friends of ours, at "UK Poker Info", were meanwhile running their new series of poker events, with Stoke coming out on top in a four-team contest in Birmingham. Grass roots poker was to figure heavily as the year progressed.
The World Series of Poker was also underway in Las Vegas and UK Poker News started a series of round-ups including information on all UK and Irish cash winners from each tournament. Nick Gibson, Julian Gardner, Padraig Parkinson, John Gale, Jonathan Gaskell, Stuart Fox, Praz Bansi, John Magill, David Murray, Richard Gryko and Scotty O'Reilly were amongst those collecting over $100,000 from a single WSOP tournament. John Gale and Praz Bansi achieved Gold Bracelets while John Magill's 12th place in the Main Event secured him over $1,000,000.
Pokerzone announced a new broadband TV channel fast on the heels of The Poker Channel's version; More jitters in the financial sector occurred after Neteller announced a slowing of business growth and The Maharajah Club opened its online poker room in full Bollywood style with the aim of capturing the Asian poker community.
Steve Cook of TribecaTables.com wrote an enlightening piece for us discussing consolidation in the poker industry and the uncertain waters ahead for all those sailing in her. The ink was still drying on that article when a Force 10 storm hit those very waters. The CEO of BetOnSports had been detained by the US authorities on alleged criminal gambling charges and the tabloids and newspapers had a field day. Online gambling was on everyone's lips for the wrong reasons but this was to be only the beginning. Stock market investors with alert antennae were bailing out of the sector never to return. They were the sensible ones!
An internet qualifier from the UK, Scott Gardner, scooped $300,000 in July coming second in the MANSION Pro-Am Challenge in Las Vegas; meanwhile back at base, Poker News continued its European expansion with the opening of a Portuguese language version. There were to be many more as 2006 progressed (see top right of this page for links).
In August, apart from the conclusion of the WSOP where the Main Event was won by Californian Jamie Gold and Phil Hellmuth collected a record-equalling 10th Gold Bracelet, UK Poker News began its series of exclusive freerolls to earn readers a free ride to the Aussie Millions. Warwick's Shaun Lang was one of the first to benefit having played online for just six months! He flies to Melbourne next week for a 10-day stay at the Crown.
The Showdown Poker Tour finally played a third leg after a couple of false starts due to poor interest from players yet there was no such shortage of players for the Paddy Power World Strip Poker Championships in London. John Young out-streaked the field to take down £10,000 along with his pants and win the Golden Figleaf.
The Purple Lounge/FHM Norwegian Poker Tour kicked off with Simon Trumper helping the glamorous models to deal the cards. UK Poker News paid a visit on two of the stops and we look forward to the Swedish Tour in 2007!
Speculation continued apace in the financial arena with paper talk about Party Poker wanting an interest in Victor Chandler while Ladbrokes was being linked with 888.com. Consolidation continued when Tribeca Tables joined up with Sporting Index in online poker. As September approached, the giant US corporation, Harrah's, stated an interest in buying London Clubs and its UK and overseas casinos. LCI's UK rival, Stanley Leisure, was also subject to an overseas bid to buy it. Another arrest drama in the US caused more consternation as Sportingbet's Chairman was pulled in for questioning.
On home soil, legendary poker manager, Roy Houghton, showed UK Poker News round the premises to his new games room (the "Loose Cannon and VC Players Lounge") in the City of London, granting us a first interview. This club is membership only, with no fees and no rake on its table games and tournaments.
We were on set at the "Million Dollar Cash Game" at Fifty Casino in London when all of the Full Tilt sponsored players from the US came over to play a $100,000 minimum high stakes cash game. You can see the outcome of this on Sky Sports starting on 2nd January. In September, TV also started showing the heats of the Ladbrokes Poker Million V.
The Nuts Poker League got a boost when the proprietor won some cash backing on the TV show "Dragons Den" further boosting the popularity of pub poker leagues; the original poker TV programme, "Late Night Poker", made a welcome return with "Late Night Poker Masters"; Season 3 of the EPT kicked off in Barcelona and, once again, a Scandinavian won it, this time Bjorn Erik Glenne of Norway eclipsing Phil Ivey and the UK's David Gregory. More glory followed soon after at the second leg in London. Victoria Coren, popular UK player and writer, won £500,000 and a place in the annals of history at the famous "The Vic" Casino.
The end of September saw dark clouds gathering across the Atlantic Ocean. William Hill moved abruptly and unilaterally to ban US players from its gaming tables, while politicians in Washington were about to push the red button with the missiles targeted on the online gambling industry.
Join us again for a review of October to December 2006.
Ed note: Benefit from a fast-moving poker world by downloading Sun Poker and playing for a seat in a private jet to the WSOP 2007!